2023 Infiniti QX50: A Bear-Friendly 'Compact' SUV
The 2023 Infiniti QX50 is considered a compact SUV, but there really is plenty of room inside for you, your friends, your family and all those material things that you hold near and dear to your heart…..
Okay, maybe not all that stuff and people at the same time, but there is a lot to be said about the 2023 QX50.
The interior is the real selling point here. You can technically get five people into this year's QX50, but I think you can safely get four Bears inside. While I was testing it (full disclosure: I tested the Sport All-Wheel Drive trim), I could not rustle up three other friends to test the seating, but the two that I did cart around town are (how can I say this delicately?) huskies. The comfort level was 'smooth'. And we enjoyed ourselves.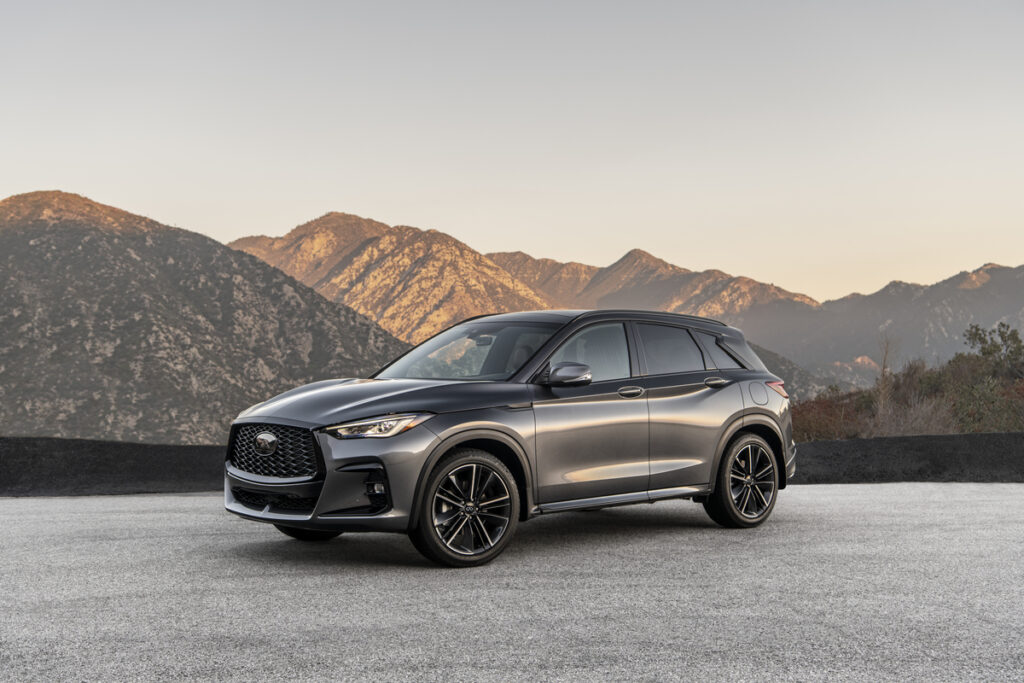 You will get just over 30 cubic feet of cargo room behind the rear seats, and for those big shopping sprees at the big box stores (to include Bear Marts at Bear Events around the world), you will get 65 cubic feet of cargo hold when you put the rear seats down.
All of this will be cushioned in some very nice, refined luxury, as to be expected.
Turbo, 2.0-liter 4-cylinder, 268 horses. It's no great shakes but it will do nicely for getting you around Bear-Ville, which really is everywhere, right?
It's a smooth ride, to be sure. Driving around town, yes, it did feel like a nice evening in your elegant living room in your studio apartment while listening to a rebroadcast of an opera or a symphony on a local publicly funded public radio station. Because of how nice and shiny the car was, I was a little hesitant to go through a drive-thru for a mushroom-Swiss burger – but I did it anyway. That's how comfortable I felt!
As with any purchase of this magnitude, always do your research. And your comparison-shopping. The QX-50 is really just one stop on your journey.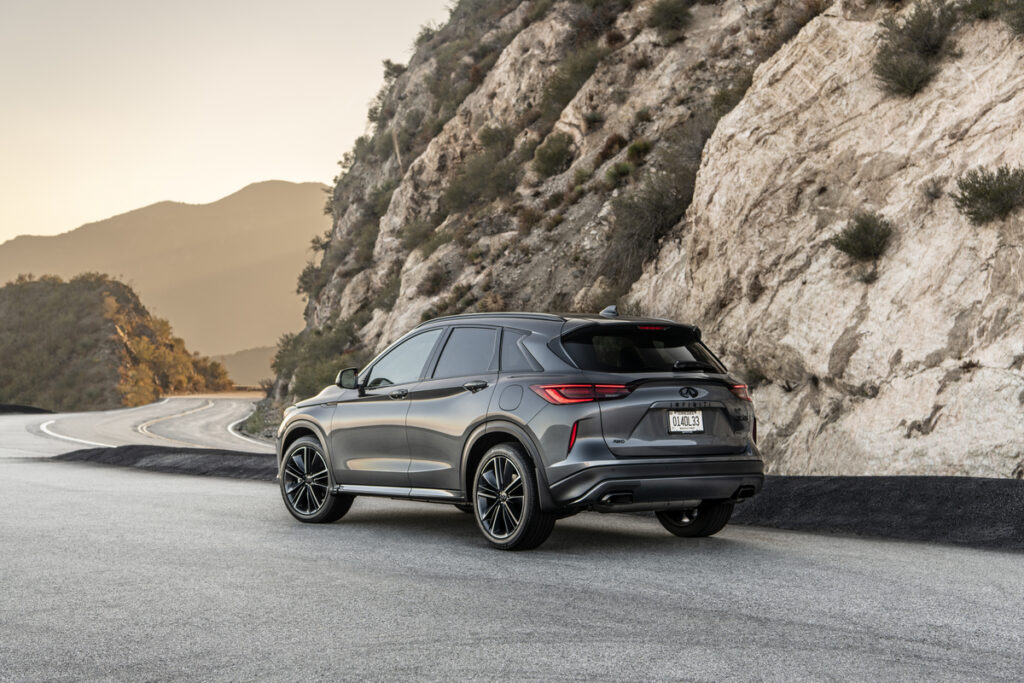 Though not nearly as elegant, the Nissan Murano (the QX50's just-as-nice but not-as-well-off sister who did not marry as well) is (essentially) the same car but it starts about $7,000 less, at least on paper.  
As always, when looking for something new, try to narrow down what you want, and don't settle on the first one. This advice is also valid for anything you need to get you through life, whether or not a long-term commitment is requested….
… and especially if monthly payments are involved.