2023 Hyundai Palisade: Big & Bold, like our readers
There's a special 'something' about driving a big vehicle like the 2023 Hyundai Palisade. And as Bears, we know that special feeling about be being Big.
You will definitely feel like you are in-charge. You will feel like you can handle anything that is thrown in your path (except for maybe a tight downtown parking space). You do feel like you are King of The Hill.
And this is how a large SUV disguised as a midsized SUV should make you feel.
This year's Palisade has received somewhat of an overhaul when it comes to design: new front grille, new steering wheel, new multi-spoke exterior wheels. It's a nice combination of elegance and butch-ness. It has an aggressive stance but it's still very approachable.  And very accommodating.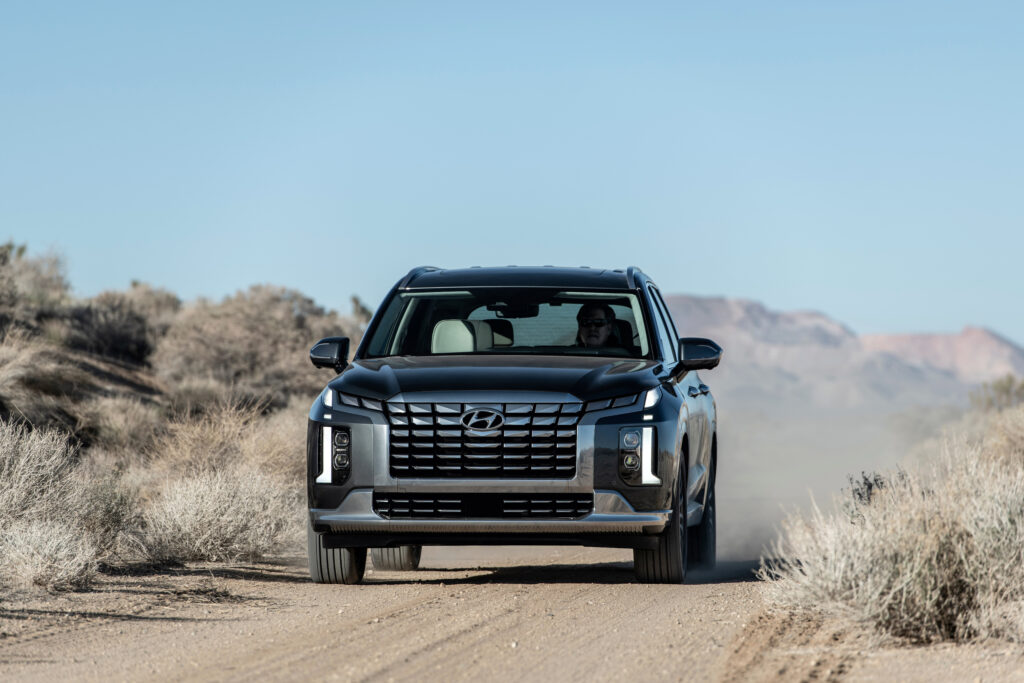 There are many standard safety features on this year's Palisade: Forward Collision-Avoidance Assist, Lane-Keep Assist/Lane-Following Assist, Blind-Spot Collision Warning, Driver-Attention Warning, Navigation-Based 'Smart' Cruise Control, Rear Cross-Traffic Collision-Avoidance Assist, Parking Collision Avoidance Assist … and those are just some of the features that are included in the 'Smartsense' safety package.
USB-C charging ports are now standard. Enhanced wireless charging is also part of the standard package. Integrated navigation, proximity entry and push-button start, auto-dimming side mirrors….. these are just some of the standard features on this year's Palisade.
You can even use your phone as the car's keys. This is another layer of anti-theft protection for you, and it just moves us one step closer to the flying cars of the future. Sorta.
Drive modes now allow you to spin the dial and select a whole range of drives: Eco, Comfort, Sport, Smart, Snow, AWD Lock and Tow Mode. Okay, so you don't have a flying car, but now you can better tell your Palisade what the road conditions are and have it react accordingly.
I tested the Calligraphy All-Wheel Drive trim, the top-tier 'wonder bear' edition of the Palisade.  It was a dream to drive and even more of a thrill to take all around Colorado in the winter (except during bad weather, but especially then, it could take on all comers).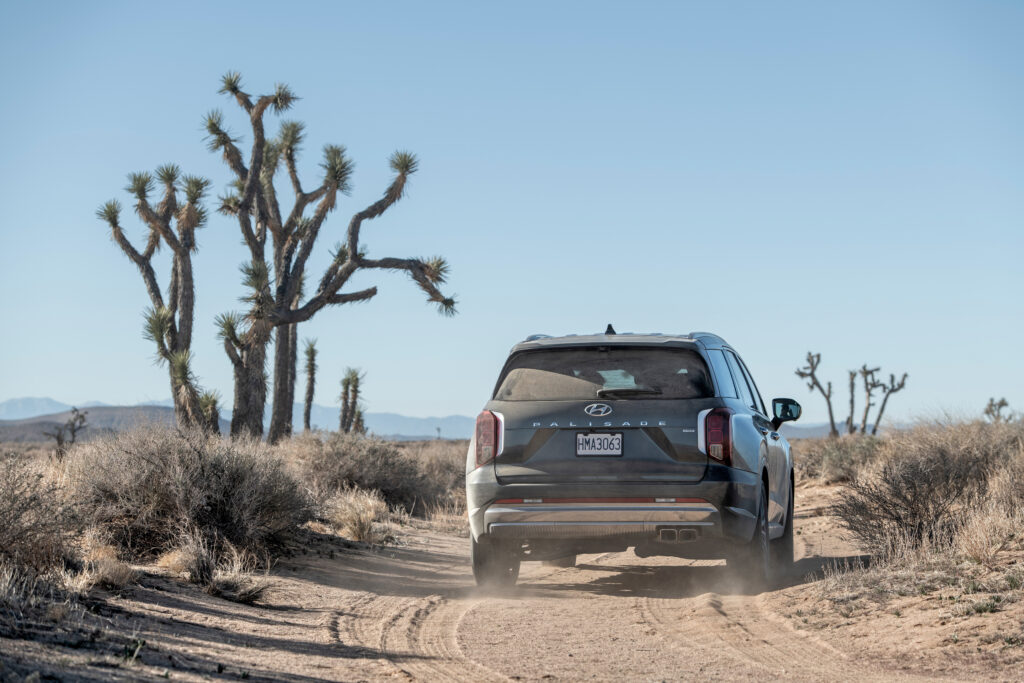 Hyundai and Kia are brothers in arms, and if you are thinking this looks like the Kia Telluride, well, yeah, it kinda does. The Palisade is a tad smaller, but for all intents and purposes, they really are the same car (yeah, I said it). And I really like the Kia Telluride.
As with any vehicle purchase, make sure you have room for something as large and as handsome as the Palisade. The last thing you want to do is get it home and find you have to keep it on the street for others to come by and cop-a-feel when you're not looking.
Alarms are often triggered when strange men do that.