2023 Honda CR-V: Compact – But worth your consideration
The 2023 Honda CR-V, like its predecessors the Honda Civic and Honda Accord, has truly turned out to be a car that is 1) a great ride and 2) a car that is popular with younger (and older) drivers who want 'reliable' but with just enough 'sporty' to make them feel like they aren't totally living with The Flintstones.
(And, personally, I like The Flintstones.)
Fully redesigned for 2023, the CR-V just keeps winning praise from Everywhere (Everything, All At Once – yes, I couldn't resist), and for good reason. It's a good car. I don't feel you can go wrong with this car, but as always, I would like for all Bears to test it first rather than buy it online. Yes, I know that's old-fashion, but remember, you aren't just buying dinner.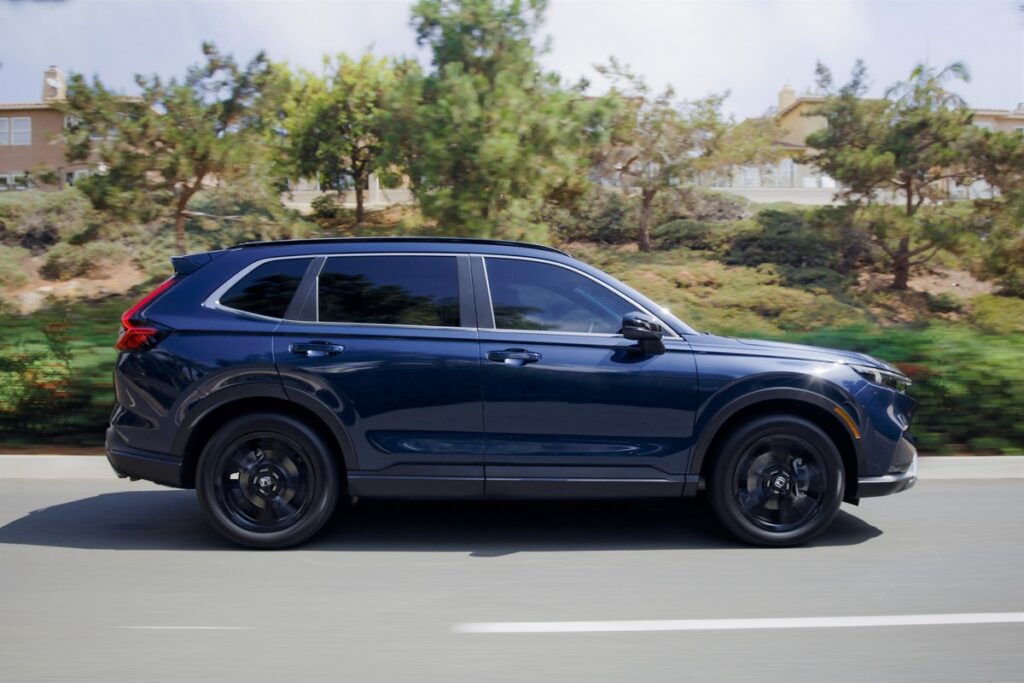 The interior touches are rather nice with the CR-V, even at the base EX trim. You don't feel like all you are getting is a bunch of plastic and some rough rides just because you are paying the base cost, which starts at just over $28K US.
Know upfront that the CR-V is considered a compact SUV. The front seats worked just fine for bigger bears like me and my friend Cubby. The backseats weren't bad for larger men (the seats do recline a bit) but for a longer road trip, well, I dunno.
(As always, be honest with yourself about your size, so shop / plan accordingly. The last thing you want is to be making years of payments on a car in which you will truly be uncomfortable.)
The real treat to the CR-V is the cargo room. When the backseats are up, you'll get almost 40 cubic feet of space, and when they are down, almost 77 cubic feet of space. That's a lot for the class – and combined with the average 30 miles-per-gallon, the CR-V is a decent value.
I tested the hybrid CR-V, which is a pricier higher-end trim, but indeed, one that I really liked. Average mpg is on the hybrid is 37 and it's essentially the same car with some nicer touches.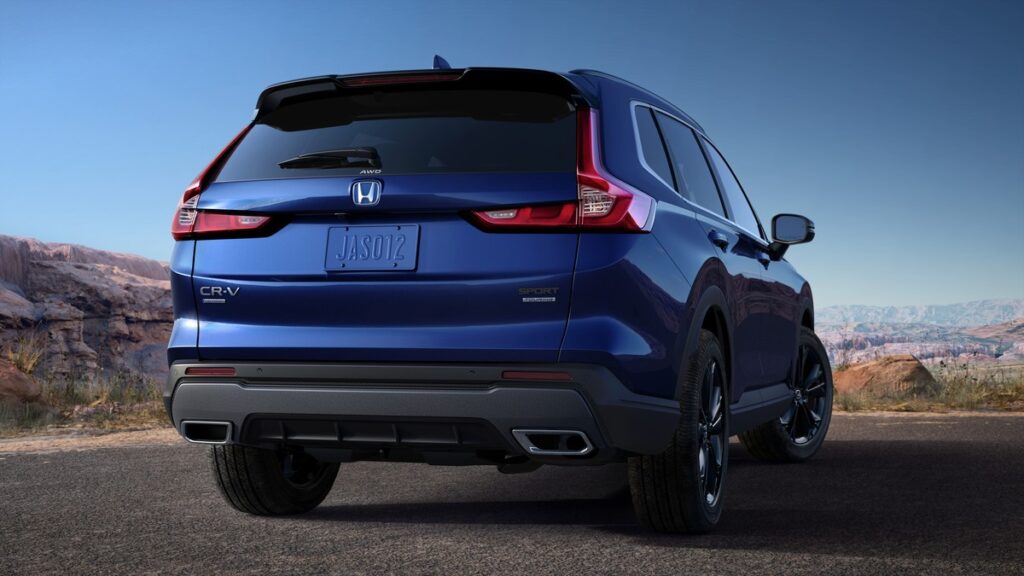 I am not (yet) completely sold on electric vehicles, but I am completely sold on hybrid vehicles, and I do like the CR-V hybrid. This one is definitely worth your consideration, with the AWD Sport Touring version that I tested coming in at $38,845 US.
Similar cars to check out in this class include the Mazda CX-5 and the Nissan Rogue. And please, get in first and do what you would normally do in your car. Make sure you are comfortable. The last thing anyone wants is for you to feel 'pinched'.
Getting pinched anywhere in the world is never fun. Not when money is involved.