2023 GMC Sierra 1500 Denali Ultimate: Just, Wow!
If you like 'em big and bold and something you question whether or not you can get it all in your space, try tackling the 2023 GMC Sierra 1500 Denali Ultimate.
Make no mistake about it, the GMC Sierra Denali is a big truck. It's a workhorse. This is the top-tier handsome man in the lineup of the Sierra truck series, which is a heavy-duty hitter of the GMC lineup. You need to be serious about whatever you do in order to step into this gentleman.
22-inch wheels. Sunroof. Virtual mirror camera (it really is a little creepy at first to observe). Carbon-filter composite bed. Heads-up display above the dash. Bose audio (12-speakers). Tailgate-mounted speakers for all your tailgate parties. When you are ready to get into the cab, steps magically pop out to help you up (at almost six feet, even I needed a lift). But those are just some of the fancy stuff.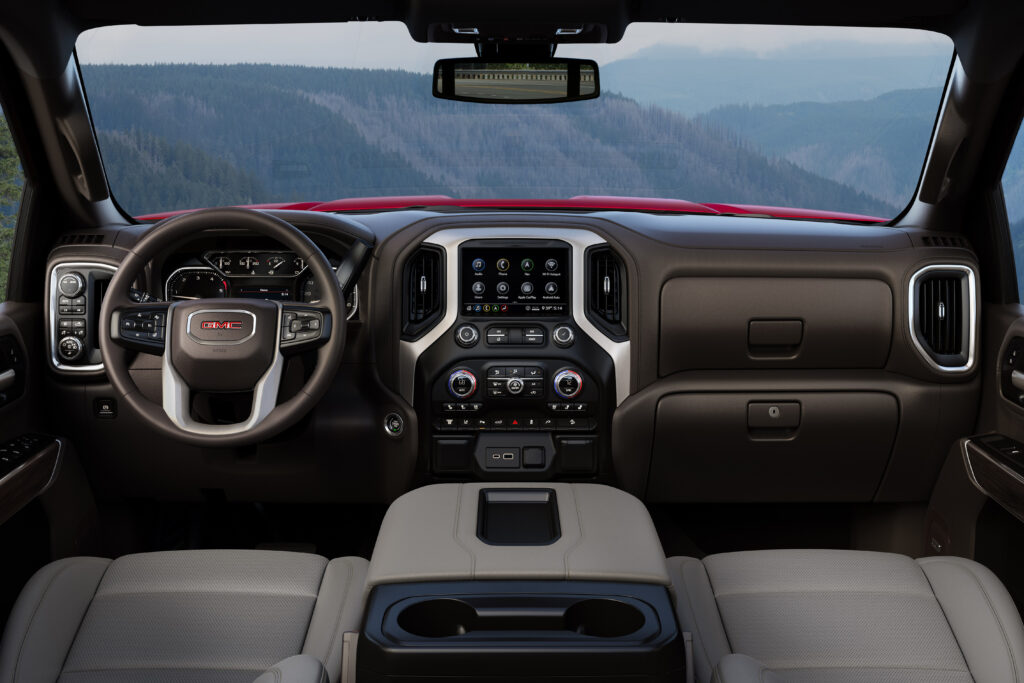 The Sierra has a great combination of interior room in the cabin and room in the bed. I could take up a lot of ink with all the combinations you can get when it comes to cabin and bed configurations (sounds like a great weekend to me), but know that all of you should fit and ride comfortably in the Sierra Denali.
What is impressive for all Bear tech geeks (and what Bear is not into technology?) are the massive screens that run from door-to-door inside the cab. These screens can literally entertain you, but they also provide you with important information as you drive along, tow something or just want to know what music or ambient sound to hear as you see the sights in your massive hunk of masculinity.
Think of the Denali Ultimate as the 'ultimate' in Bear luxury when you want something bold and beautiful and sure to make an impression. This highest-end trim comes standard with a 6.2-liter V8 engine that you can also get as an optional diesel.
And while the Sierra Denali Ultimate (or even the Denali) may be a little too much glam and glitter for your tastes, the basic Sierras may work just fine for you. You'll get a 2.7-liter 4-cylnder engine, and you can always go up from there.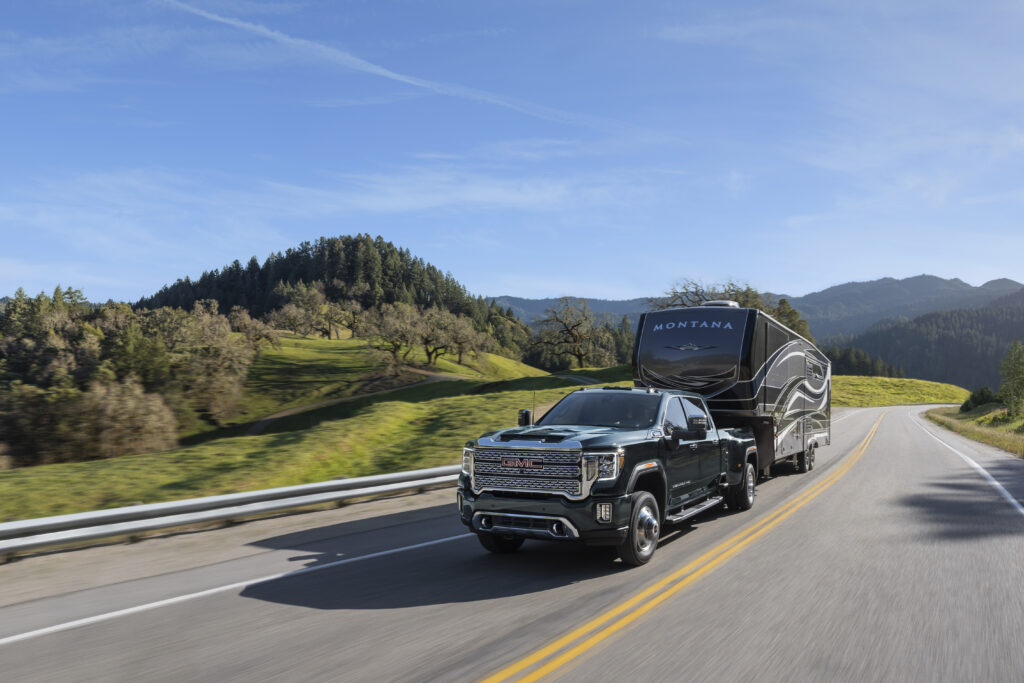 Should you want to do a lot of off-roading, the AT4 and AT4X midrange trims should fit the bill for you. (The underbody is pretty much encased in a light, practical type of steel, so you can literally ride and climb over anything.)
But don't take just my word for it: go on this little AI-generated video tour of the 2023 GMC Sierra 1500 and get all the specifics. (I am pretty sure it was AI generated, or at least the narrator spoke like he was a bit like a robot.)
As Bears, we love our big playthings, and what's not to love about a nice big truck?
This just might get him to answer I Do. Now you just have to figure out what the question to that answer should be.