2023 Genesis GV60: Brand New, Electric, Wow!
Electric vehicles just keep getting better, and the brand-new all-electric Genesis GV60 is a great example of how far the concept has come – and been put into practice.
This is considered a Luxury Electric SUV – and indeed, it really is. Inside is plush yet practical, so no need to feel like you need to be careful of what you touch and how you sit. Leather upholstery, heated steering wheel, adjustable interior ambient lighting, 12.3-inch touchscreen, sunroof, Bang and Olufsen audio… Nice and ready for Spring.
The GV60 is also considered a small crossover SUV, so, yes, things can get a little pinched inside. Still, it really is an exciting vehicle, not the sluggish bumper-car electric vehicle of just a few years ago.
(It's based on its brother electric cars, the Hyundai Ioniq 5 and the Kia EV6; Genesis is the luxury arm of Hyundai.)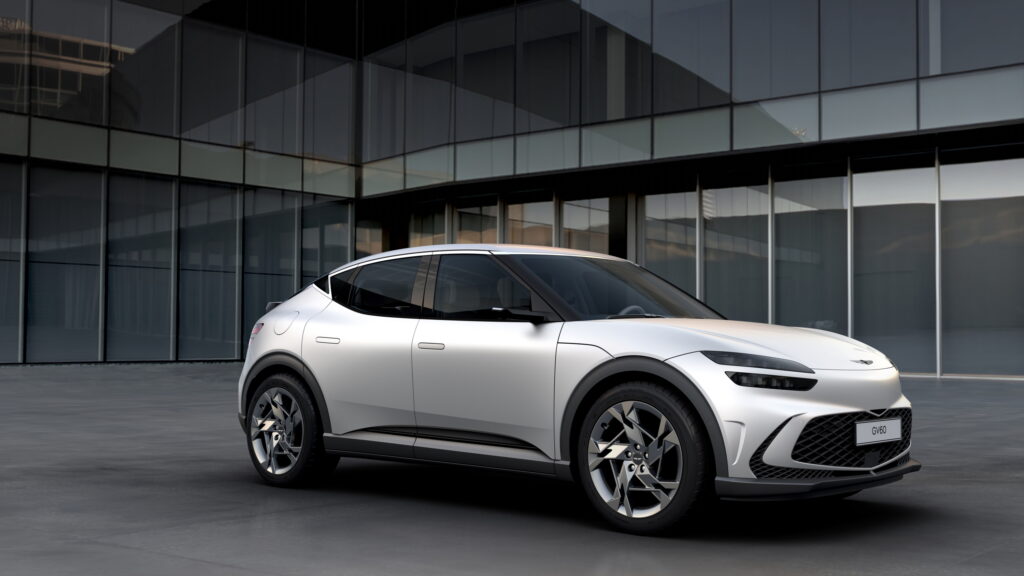 Make no mistake, this Genesis is powerful. On the base Advanced trim, you'll get 314 horsepower and 446 pound-feet of torque. The other pricier trim, Performance, gives you 429 horsepower and 516 torque. You'll spend upwards of $60K US just to gain entry.
All-Wheel Drive, facial and fingerprint recognition (talk about keyless entry!), 20-inch wheels… good stuff. And there are so many standard safety features that you really will come to appreciate what's on board, like surround-view cameras and automated / remote parking assist. Ture life savers, indeed.
You do get a lot for your money, namely a really great-looking car. It's a stunner, alright. There's just not a whole lotta room. Know that before y'all climb aboard.
If you are really into electric cars and aren't too-much on the larger side of the physiologically male scale, this should work for you. The only real downside is that the driving range is rather average: it's advertised at 300 miles per full charge but even I got less than that.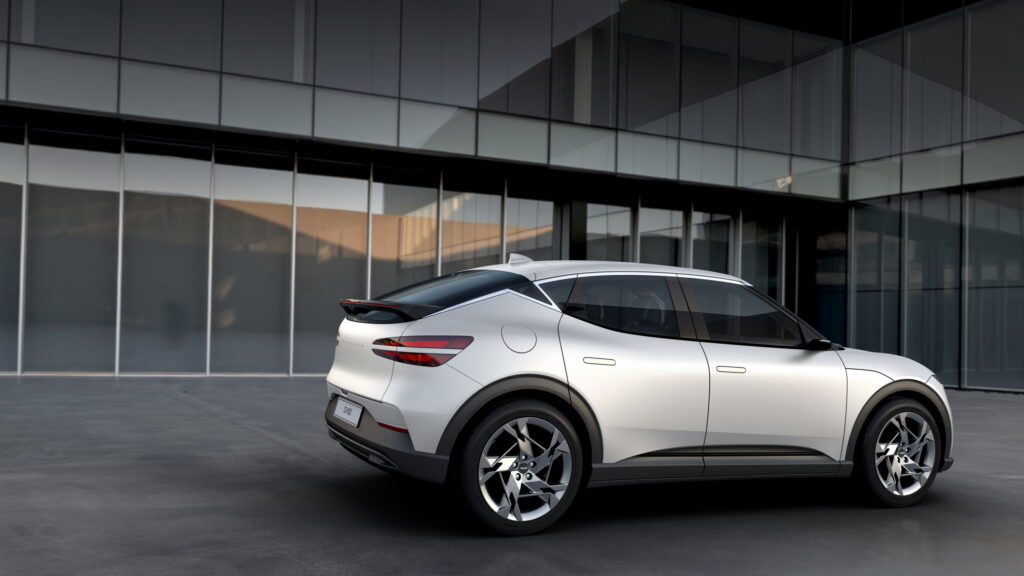 But there are other upsides: you can effectively use your GV60 as a power source. It's called V2L (vehicle-to-load) charging, and that means you can use the car's battery to charge appliances and other things that use electricity. So, in the event of a climate-change power outage, you need not go without your essentials, however defined.
My advice on electric car purchases is still the same: proceed with caution. And make sure you have a place and the time to charge it properly.