2023 Ford Expedition; Yes, It's That Big!
If you are look for a big-honking SUV that really does defy logic IMHO, welcome to the 2023 Ford Expedition.
This beast is more than most anyone needs, but WOW was it fun to drive around. Talk about owning the road!
The shortest Expedition is 17 ½ feet long and offers 10-inches of ground clearance. Yes, you can do some damage with that much manhood all around you.
Twin-turbo, V6, 3.5-liter is standard on all trims. All-Wheel Drive is optional; otherwise, you get Rear-Wheel Drive (get the AWD). Average MPG is about 20, which is decent for the class.
It's very nice inside, even though it's all cloth and fine touchpoints on the starter levels.  Remember, this vehicle is marketed as working man's truck / SUV, so Ford does want you to get it dirty.  Perhaps just a little bit, anyway. But they don't want you to suffer.  Prices start at $54,755 US for the base XL which really would fit your basic needs, assuming you're not too much of a Barbie Bear.
There are so many different variations on the Expeditions that you can get: I had the privilege of testing the Timberline 4×4, a special trim which is the only one where you can get 4WD. If you can think of it, the Timberline trim has it. And for a starting price of $72K US, well, yes, one would hope so……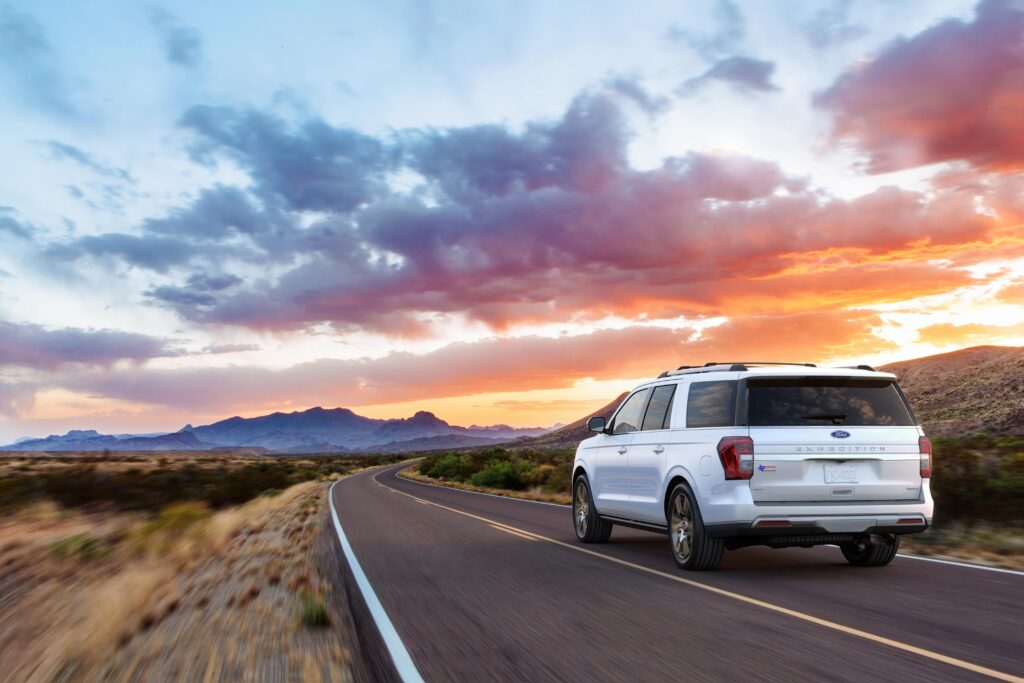 The info-tainment (love that term!) system is relatively easy to use. You just hop in, sync your phone with the touch of a few buttons and start listening to whatever makes your Big Bear Road Trip sing.
On the higher-end trims like the Timberline, the center screen is basically an iPad (or tablet), which can be a bit distracting but can also give you a clear picture of where you are going, as well as what your passengers are doing. This is marketed clearly at businessmen who need big vehicles like the Expedition to do all their work while traveling all over the place – and Bears who just need to have a center console that can be, ya know, 'fun and enlightening'.
For those who are keeping track, the 2023 Expedition is basically the same as the 2022 Expedition – and IMHO (as the planet boils) if only the year 2023 was more-or-less the same as the year 2022, all across earth.
I keep hearing Cher singing If I Could Turn Back Time.
Sigh.