2023 Ford Bronco Raptor: Big Fun Off Road and On
If you are totally (and I do mean completely) into going off-road and driving over rocks and anything that is guaranteed to upset order, the 2023 Ford Bronco Raptor, the most off-road version of the Ford Bronco ever, is your butchest of the butch vehicle – ever.
Twin-turbo, 3.0-liter V6, multi-configurable 4-Wheel Drive, 37-inch tires with deep treads (Whew!) 418 horses, 440-pound feet of torque. And a Bang and Olufsen stereo system is also standard so you can listen to your hard-charging tunes (or opera) while you go do your manly thing(s).
Yes, I am oversimplifying all that, but all that and more really is on the Bronco Raptor (which sounds like something from Game of Thrones meets Sunday Night Football, ya?). The 2023 is basically unchanged from 2022.
There is a lot going on here, but just know that this big boy has all the room you need to really enjoy what you like to enjoy every day: your manliness. Along with perhaps a tightly-sealed cinnamon latte and some nice music by the London Symphony Orchestra!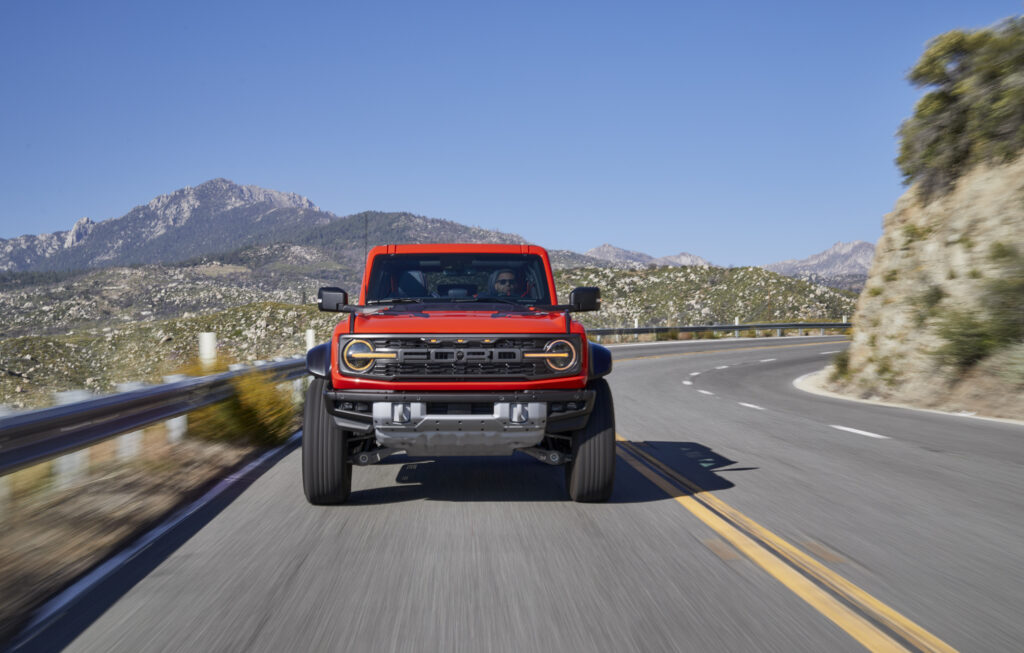 There is plenty of room inside for four Bears, but know upfront, this will not be a pampered ride.  Thrills and Spills are guaranteed when you climb inside and go somewhere – unless you are just tooling around the city, and the Bronco Raptor does nicely for that.  Yet know that this manly beast has a wide stance, and in many public spaces, that can be headache, especially for inner-city parking. 
The doors and the roof can be taken off. This can allow for a more, how shall we say, outdoorsy experience. But don't worry, you are fully protected provided you and all your passengers wear your seatbelts and follow all safety protocol. (Yes, I sound like your father – or caring Daddy Bear.)
My friend and fellow automotive writer Aaron Turpen, who writes about all things Wyoming, really likes the Ford Bronco Raptor.  He took it up and down and all around the Cowboy State (sorta) and feels that if you are truly into off-roading, this is the vehicle to have. You can read his review here.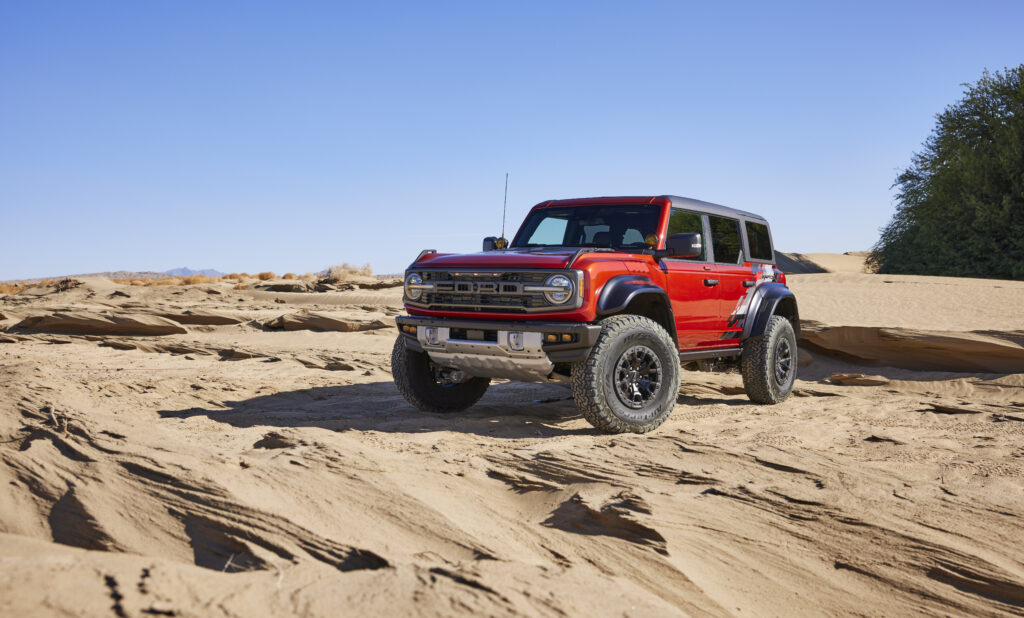 Also check out the Jeep Wrangler 392 (with a 470-horsepower V8), the closest competitor to the Ford Bronco Raptor – if you are truly serious about off-roading. Remember, this is a serious vehicle for serious stuff.
And just so you know, all of these can be had in LEGO versions, which are a lot less expensive. Just sayin'.