2023 Chrysler Pacifica: Your Summer Bear-a-Van
No longer a Mom-Van, the 2023 Chrysler Pacific is very much a Bear-a-Van, which means it's fun and yet still practical.
Minivans are suddenly cool again (trust me on this one) because of all the interior space and practicality they deliver. Once the height of un-cool, society has wised-up. You need space. You need room. You need practicality. This Bear-a-Van just might be for you.
For starters, the third row of seats is actually usable (but be careful when trying to put your more 'manly' friends in the rear). Another great feature is that the seats actually fold flat, meaning that transport of your big TV or other items needing a steady surface can ride with confidence.  And a sense of style to boot.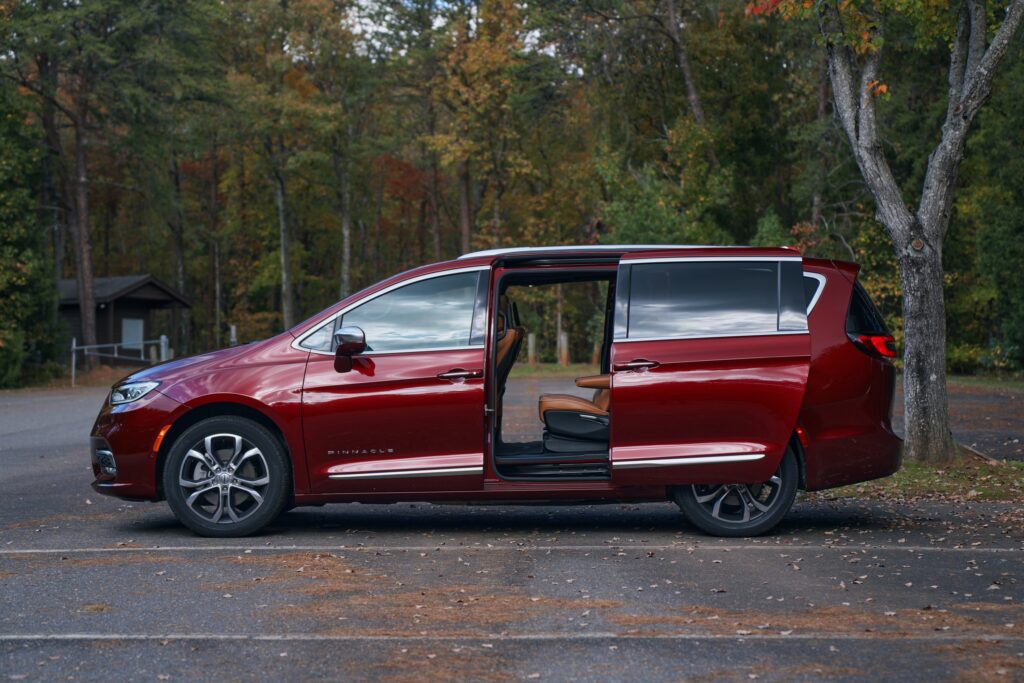 Getting in and out is relatively easy, depending on your height and other abilities. It sits low enough to the ground to be accessible but sits high enough so you can really see what's going on when you drive.
Infotainment-wise, Chrysler really does have one of the most user-friendly systems in the car industry. This is important if you've had a rough day at work or you have passengers (friends, children, friends who act like children) who demand your attention and don't want you looking at your phone – or the navigation screen (which is 10.1 inches – that's huge).
Let your fingers do the walking on the touchscreen and soon, you will be driving away while listening to Dolly Parton's new rock album Rockstar (we will review it as soon as we get our hands on it). And when we do, you can enjoy an available 19-speaker sound system (hey, this is a big van) with plenty of physical buttons and knobs on the dash.  This ensures that the latest tech does not confuse your casual in-car conversations for an order to be driven to the nearest strip club (strip club, chicken-strip Club sandwich … confusion can reign).
Chrysler has added a Road Tripper model to the Touring L trim, which is just one under the top-tier Touring trim.  The Road Tripper (not to be confused with Day Tripper) has items you would need if you were 'touring' from Bear Space to Bear Place: a trailer-tow package, roof rack, all-season floor mats (I love those) and exterior accents and badging that tells the world you are serious about your road trips.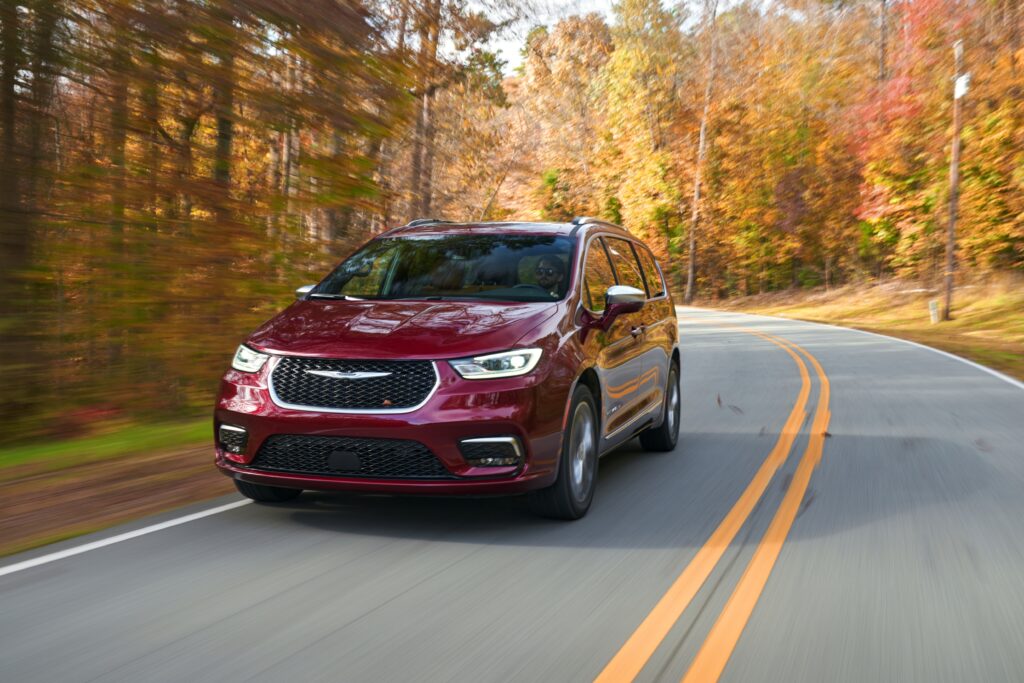 The best feature on the Chrysler Pacifica? According to many, it's the vacuum that can easily be pulled out and used all around your rolling Bear party.
Hey, you never know when you are going to have to clean up after your friends. Why not make sure you have a hose and the suction you need to do it properly?