2023 Chrysler Pacifica: Practical, Stylish, A Smart Choice for the Smart Bear
The 2023 Chrysler Pacifica is the perfect You-Hauler for those who need to haul people and then suddenly turn around and haul cargo at a moment's notice – and try to do it with style and grace and comfort. And try not to blow your cover or your budget.
Yes, Dad-vans and Bear-a-Vans are now cool again as well as extremely practical because they can seat many people, store a lot of cargo and can help you get through your day as Commander-in-Chief, even though your pay may not reflect that authority.
It's pretty snazzy inside. The 2023 Pacifica has a refreshed 21st Century look (as seen here), not dated as has been the case with past incarnations.
Make no mistake, this is a good-sized vehicle. You sit tall and you can see everything, because, like Captain Kirk or Captain Jean-Luc Picard, you need to know what's happening in your universe – or at least what's in front of you.  And behind you.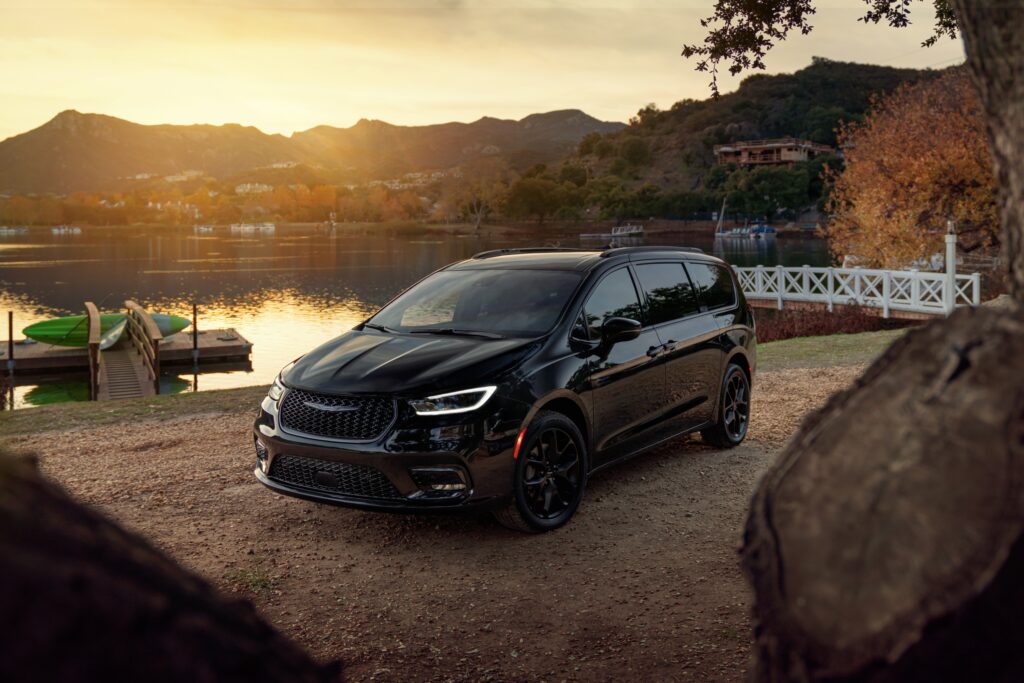 I tested the upper-end Limited trim with All-Wheel Drive and, goodness, was it nice. But you should do just fine with the base Touring trim, which starts at $37,620.
(Given the United Auto Workers Strike in the US, car prices are expected to rise – and soon. Just so you aren't caught off guard.)
140.5 cubic feet of cargo space can be ready in minutes. That's a dream come true if you are taking care of elderly parents like I used to do. Or hauling around a bunch of Bears and Bear stuff for Bear events. Like I used to do.
The infotainment system is a dream come true for those of us who need knobs and tangible buttons when we want to do something (change the music, adjust the temperature) while driving.
The 2023 Chrysler Pacifica is indeed a very practical Bear-a-Van, one of many smart choices available for those who are taking care of others. And like to take care of themselves.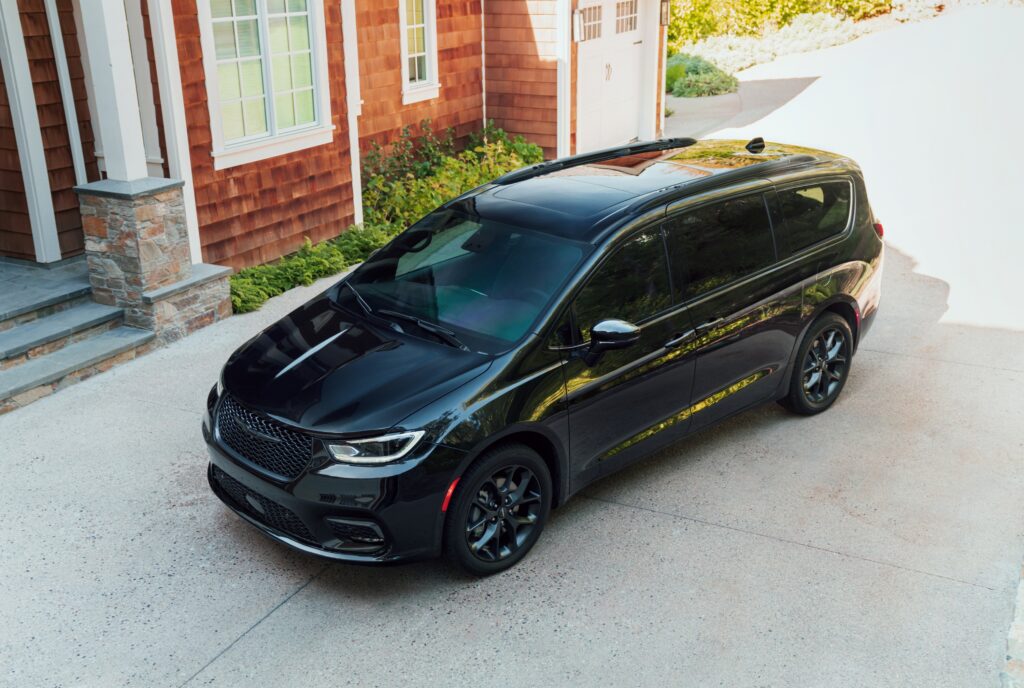 Admit it, our Bear World is changing. Many of us are still going out all the time and having all the fun we can while we can, to which Sophia Petrillo of the Golden Girls once said, "do it while you're young, baby." And I concur.
Yet I suspect many more of us have family responsibilities that require us to take a hard look at our budgets and our time. And that includes rethinking our transportation needs.
If you need more room, inside and out, the 2023 Chrysler Pacific is worth your consideration. Is it the raciest Bear-on-wheels on the lot? Absolutely not. But he can get you home safely and smartly, day in, day out. Never a worry there.
As we search for that weekend partner, flash does ultimately give way to stability and reliability.
Trust me on this one.