2022 VW Jetta: A Smart Budget-Friendly Car
The 2022 Volkswagen Jetta, which starts at a little over $20K US for a manual transmission, is about as basic as you can get in a new car.
It's a sedan, yes, and technically it's a small car. And it is relatively roomy, both in front and in back.  (As always, I advise that you all get in first to see how it feels.)
All Volkswagens have turbos, so that will give you a lot of engine pep. VW has some of the easiest infotainment systems on the lot to navigate, so getting in, getting set up and getting on the road should be snap.
(I know most Bears are extremely tech-savvy, so if you are looking for something along the lines what you read in fantasy fiction novels for your tech-car system, one that you can program and reprogram over and over again, this one may be just a little too user-friendly for you.)
The ride is nice and easy. The Jetta drives like a nice large sedan without taking up a whole lotta room. Mileage clocks in at 26-31 city and 36-43 highway, so that right there can make this worth your consideration.
Make no mistake, this is your everyday, get-though-life car. I am guessing most Bears need to hold down a job. Or two, at least. Some have the luxury of telecommuting but many of us still have to put on pants (unlike those bears in the cartoons) and go make an impression across town. That means we need a car that's reliable and won't eat away at the money we need to, ya know, eat.
Yes, this car is basic, yet when you look at the 2022 Jetta, it's pretty stylish (as seen here). New exterior accents make it look rather crisp. And though you may read online that the interior stylings don't measure up (those A-List queens always have to find something to complain about), I feel the interior touches work just fine. Sure, nothing was dripping with luxury, but it all felt great, smelled great…. I was ready to go on a second date.
Standard safety now includes forward collision mitigation and blind-spot monitoring with rear cross-traffic alert.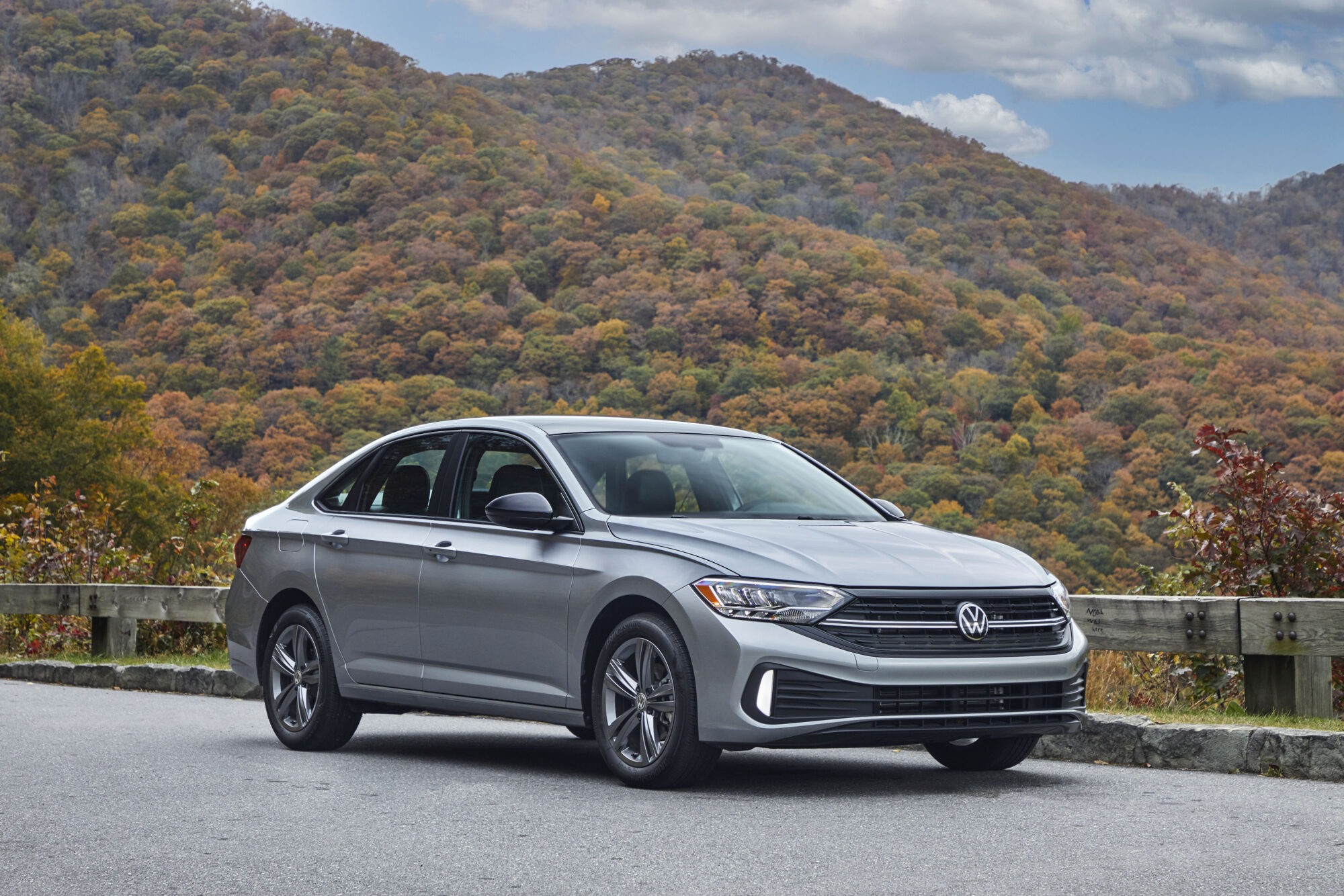 If you can afford to go up in price, getting an automatic transmission (for starters) would be a good idea. Hey, it's tough to juggle a biggie Dr. Pepper or Nachos Navidad from Taco Johns if you are constantly having to shift gears and hopefully not stall out the car.
I get it: You need a car, but can you afford a new one? Especially now.
We here at Bear World try to help where we can. At least with snack suggestions.