2022 VW Atlas Cross Sport: If you like to go fast and get dirty
The Volkswagen Atlas Cross Sport, the 'Cub' version of the bigger VW Atlas, is a faster, more spirited version of the bigger 'Bear' Atlas. And while it's a little more snug inside than the bigger Bear, you and your friends should still fit nicely inside.
Like many SUVs that are now called 'Cross-Sport' (think Cross Fit), these vehicles pride themselves on having a more 'athletic' appeal, meaning they can handle better on winding roads, in tight traffic, and when you feel like going off the beaten path. And getting a little dirty.
Don't be intimidated by the term 'athletic'. No one will be sweating here. Not too much.
It's a very good-looking vehicle, indeed. Writers like to use words like 'sloping' roofline, and 'curvaceous' body style to tell you how seductive the car is.  You can see for yourself. You would look good sitting in the 2022 Atlas Cross Sport.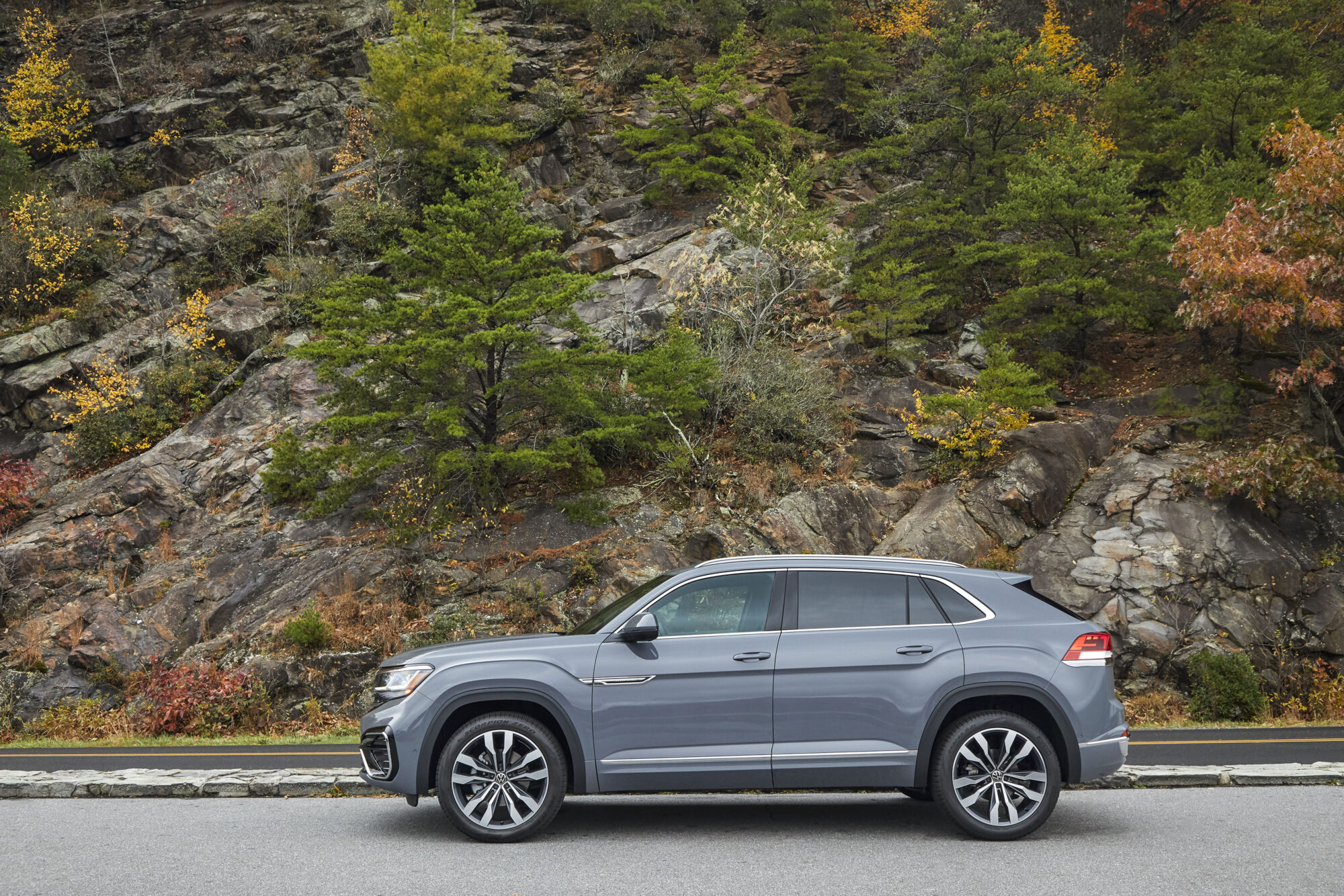 All-Wheel Drive is standard across the line-up. A turbo is standard on all Volkswagens. An optional V6 engine can pep up the drive but I'm not sure it's necessary.
Kelley Blue Book describes the interior as having a "nice, conservative design." Yeah, well, I hate how the word 'conservative' has been hijacked for inappropriate political reasons, but if you, like me, are conservative with your money, you will appreciate how there is not a whole lotta flash to the interior while it does give off a true sense of style and comfort.
The base SE trim starts at $33,635 US, which is a good entry price for the class, but again, in today's market, that is just what it says on the sticker. Good luck finding that price. Seriously.
I tested the SE with Technology trim, just one up from the base. For your day-to-day needs, this does take care of everything nicely, end of story, but a nice end to the fairy tale.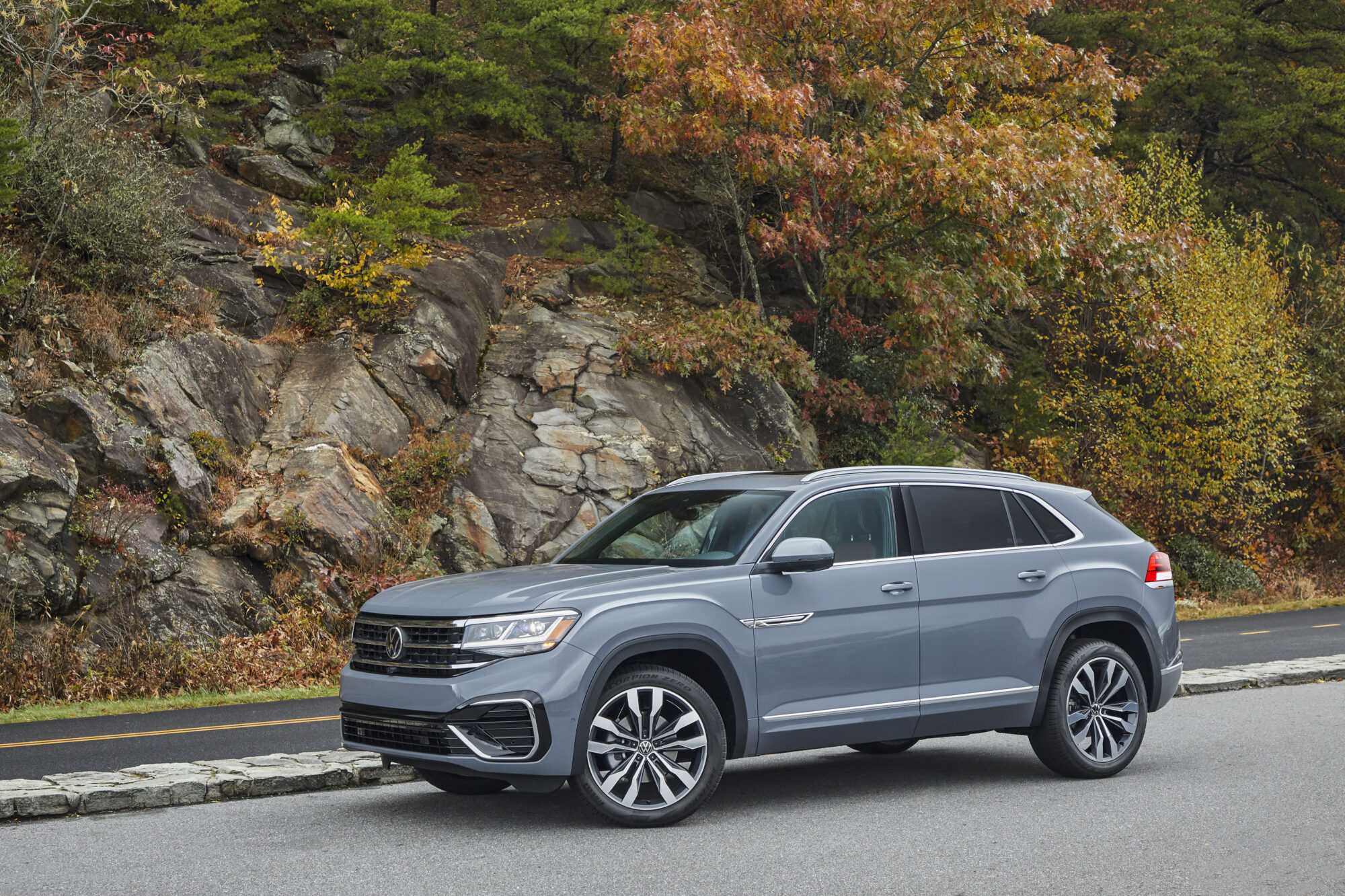 For your rear seat passengers, the seats do recline, allowing them to enjoy the ride. This is an added bonus that many guys in the rear often don't get unless they bring along their own entertainment.
If you need a bigger vehicle, a.k.a. something with a third row of seats, the regular Atlas should do the trick. But I am always skeptical of the third row of seats in an SUV, especially with our population of Bears, to be honest. That third row is fine for Fluffy and Sparky, but for your friends, even your best twink friends….. all that climbing and twisting and maneuvering gets old after a while.
Petrol prices are coming down currently, and that is the good news. How much will they come down? Will they come down to 2021 prices?
Sightings of a rainbow unicorn might happen first, unfortunately.