2022 Volkswagen Golf R: Once Again, A Big Winner
The Volkswagen Golf R is once again one of the fastest, best-est cars you can get your hands on if you want to go fast (but reasonably) and still do all kinds of crazy sh-stuff (within reason).
But upfront, know that interior passenger space is a bit pinched for men-of-size, especially in the backseats. As Elton John and Kiki Dee and RuPaul almost / kinda sang, Don't Go Breaking Your Heart or Busting Your Arse trying to get into this car if you have a pretty good idea that you will not fit comfortably.
Here are the basics: a 2.0-liter inline-4 direct-injection turbo that makes 315-horsepower and 310 pound-feet of torque (that's up significantly from last year). You can get either a 6-speed manual transmission or a 7-speed dual-clutch automatic. 0 to 60 in 3.9 seconds. 0 to 100 in 10 seconds. Mileage is 23 city / 30 highway.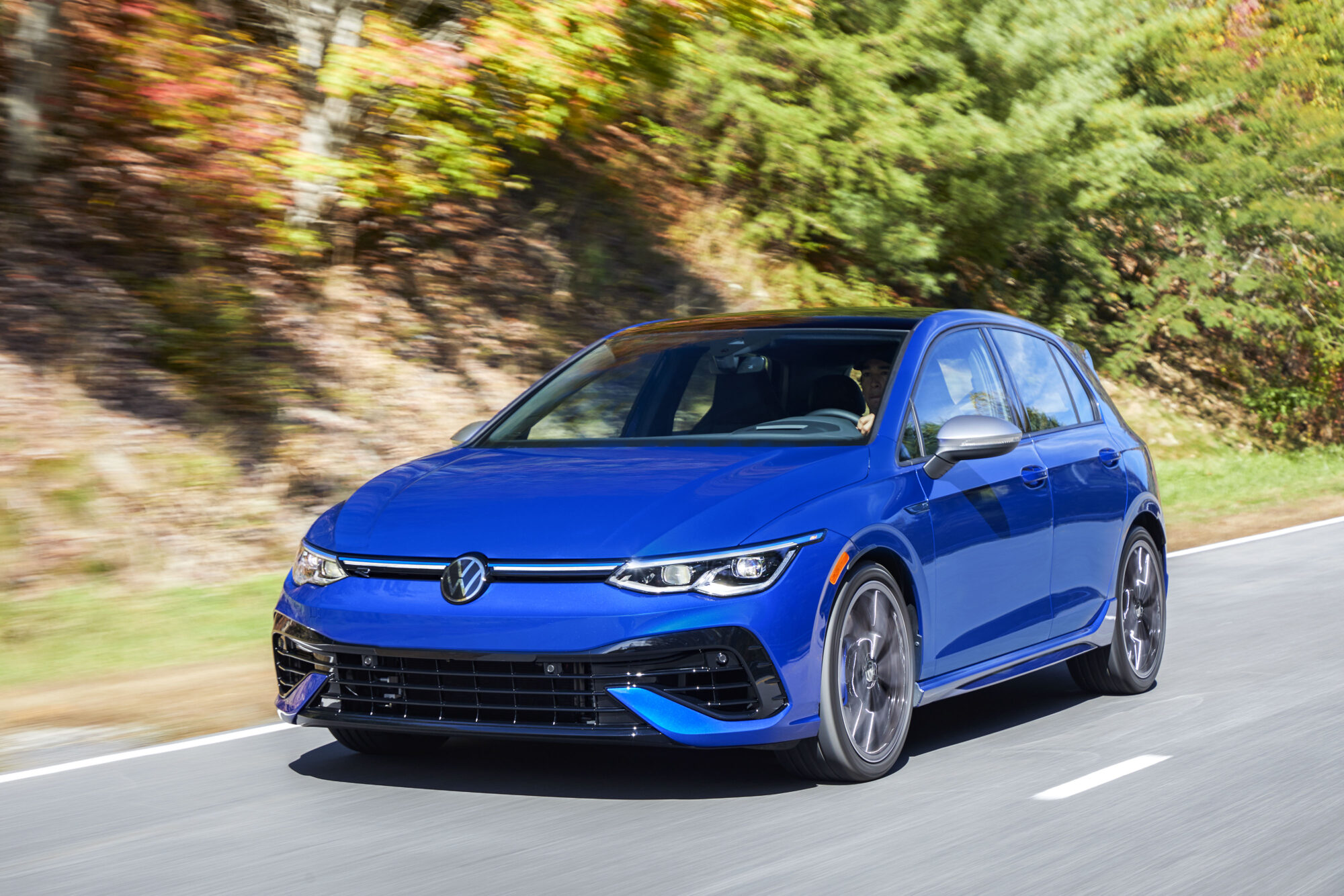 4-Motion All-Wheel Drive is standard but it doesn't interfere with performance, as was a concern in the past.
And you can select from several different drive modes: Comfort, Sport, Race, Special, Individual – and Drift. Yes, there is a Drift mode. Not for when you when you want to, ya know, just drift through life, although wouldn't that be fabulous. Think of the Fast and Furious movie Tokyo Drift. (Also, Special and Individual modes apply only to the car, not to your life. Just sayin'.)
Just in case your mind drifts along with the car, standard safety features include forward collision warning, automatic braking, lane-keep assist with lane-departure warning, adaptive cruise control with semi-autonomous driving mode (still, pls stay awake and pay attention)…. to name a few. Lotsa cool and necessary other standard features to be enjoyed.
Indeed, the 2022 Volkswagen Golf R packs a punch – and a price tag. To be sure, these fast cars aren't cheap, with the manual starting at $44,090 US and the automatic at $800 more (if you can find one at the price).
The similar 2022 Volkswagen GTI has a lower entry price. Sorta.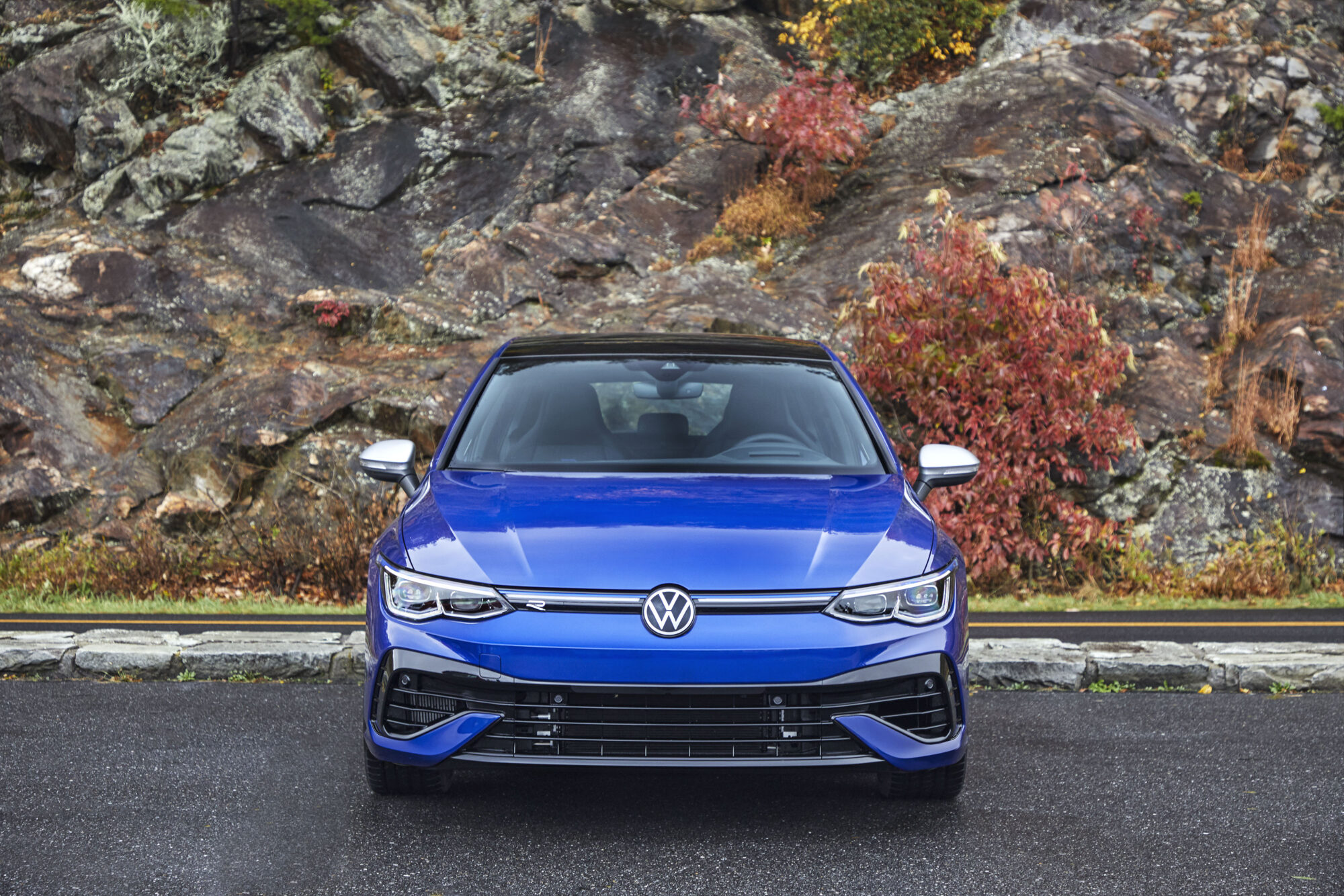 When it comes to infotainment, the Golf R has really come into the 21st Century. As Car and Driver notes, "Its secondary controls include touch-sensitive sliders versus physical knobs and buttons." Yeah, well, it drove me nuts, especially while I am trying to multitask while I am driving. Call me old-fashioned (many have), but I need physical buttons that I can dial and turn without having to give a participation award to it……….
So, if you are into voice commands or like to stick to a lengthy podcast or fulfilling ambient sounds while driving, you will really enjoy the touchless tech on the Golf R. Ahhh! Calm. Yay.
With the 2022 Golf R, this is truly the closest consumers can come to a commercial racecar without having to go to a track and jack-up your insurance rates.
But like many of the men in your life – past, present and future – be sure it's in your budget. The 2022 Volkswagen Golf R is great, but make sure you can handle it.