2022 Toyota Tacoma: Making our dreams come true
With the 2022 Toyota Tacoma, you can play with an adult-sized truck while playing with the boys, just like you did when you were younger! Just make sure you have plenty of room.
Admit it, when you were a boy, you got together with the other boys and what did you play with?? You all got together in a big circle and when no one was looking (possibly with muted Laverne and Shirley reruns in the background) everyone got quiet and what did you all pull out? You all pulled out your toy trucks! And you all dreamed that when got older you could get together in a big circle with bigger boys and do the same thing, right?
With the Toyota Tacoma, you can! Sure, sure, the Tacoma is not as big and impressive as Toyota Tundra at first sight (gulp), but once you start playing with this impressive beast…. you will like it, I promise (wink).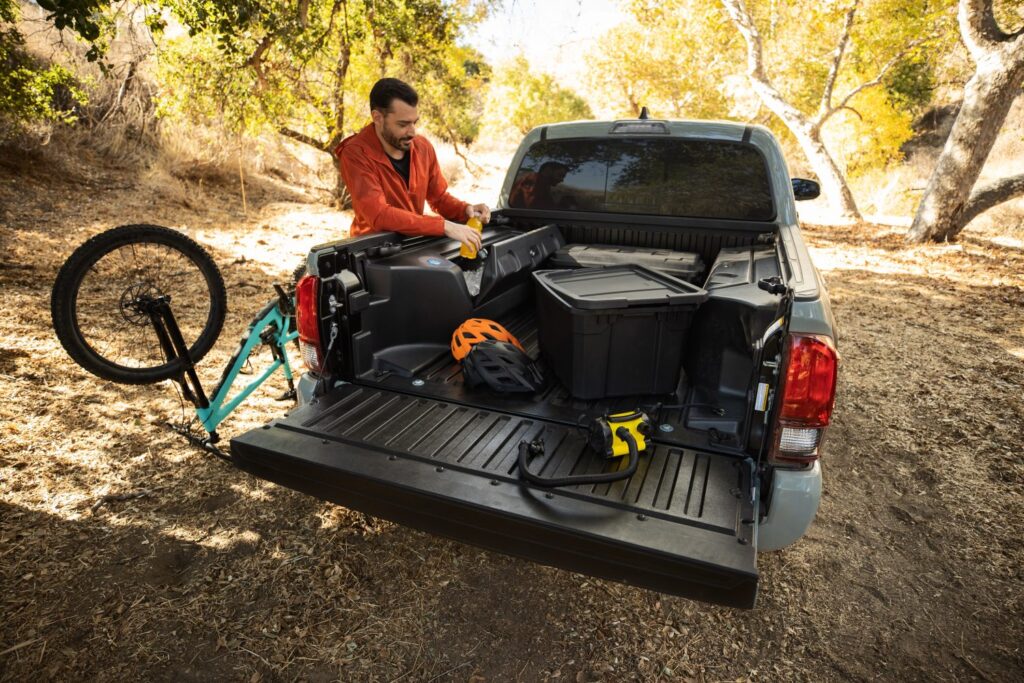 (And just like Goldilocks, you will feel that this Bear feels juuuuust right!)
Like many trucks, you can get this as you like: one row, two rows, small bed, big bed. So if you really are considering getting a truck, think long and hard about what you need first, then about what you want. (What you really, really want!)
Generally, trucks are meant for driving on the 'open road', and that means getting around in the city – from LGBT Center to coffee shop to the day care center that you had to book long before you picked a surrogate for your embryos – is probably not ideal for a beast like the Tacoma.
In fact, the 2022 Tacoma is rated highly for its off-road prowess, so for those of you who like to go off the beaten path (a lot) and like to do it in a truck, this baby is truly worth your consideration. I tested the TRD Pro trim (seen here), which is one of the off-roading choices for the Tacoma, and let's just say you can do some serious (but nice) damage with this one. 4×4, of course, included.
Plenty of room inside, of course, for all your friends. Prices start at $27,150 US for the base Tacoma, but that truly is for the basic, pared down starter truck. Standard features, however, include some nice touches like power / heated mirrors, six-speaker audio, forward collision mitigation and lane-departure warning, to name a few.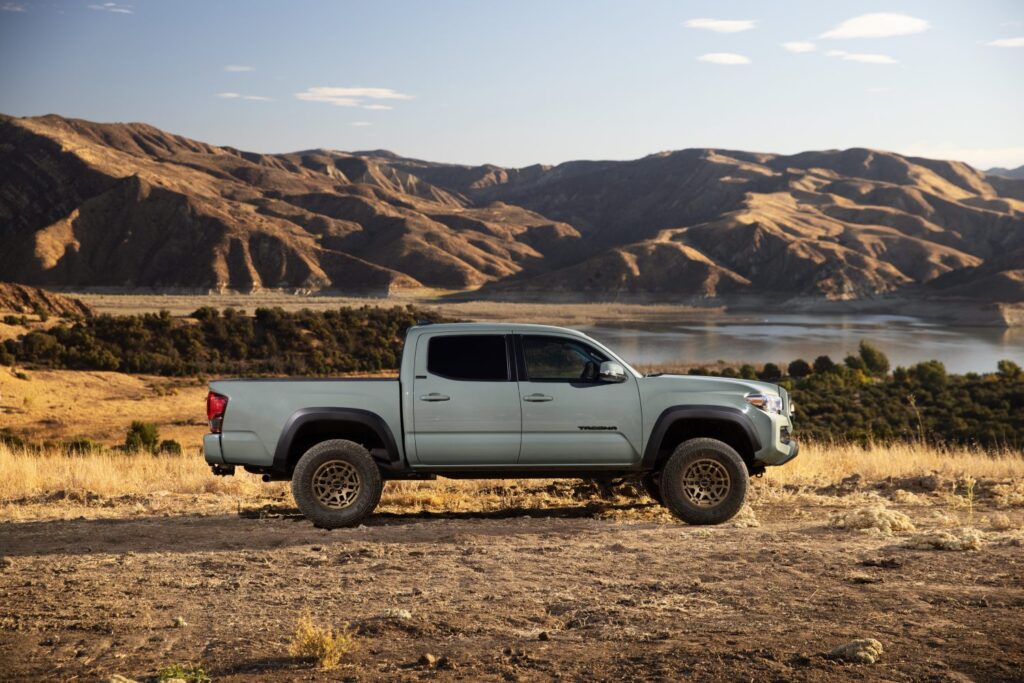 The TRD Off-Road offers a 3.5-liter V-6 and starts at $35,340 US for the short bed.
Trucks are always a lot of fun to drive, but they are not for everybody, and definitely not for every Bear. Yet the beauty of driving one is that when you spill your takeout food when turning a hard left, all you do is open the doors and turn the hoses on.
Just like you and your friends did all those year ago.
For more info on the Toyota Tacoma head to the Toyota page here