2022 Mercedes-Benz EQS: All-New, All-Electric, All Wow-Whee!
The brand-new Mercedes EQS is the first big splash from the luxury car maker into the electric large-car market and, wow, is it a charmer, leaving Tesla all-wet, as far as many car reviewers are concerned. And if you have at least $100K US lying around, you can make a splash too.
(Heck, the EQS even has its own theme song, In Our Dreams, which you can hear on YouTube or buy on iTunes. It sounds like something retro from the musical Grease.)
AND… there is plenty of room inside for five Bears. No need to worry about packing your friends into this rolling Trixie Motel (loving that new reality show on Discovery Plus starring Trixie Mattel). You and your snacks and legal cocktails (in appropriately-sealed containers) will fit nicely and comfortably inside.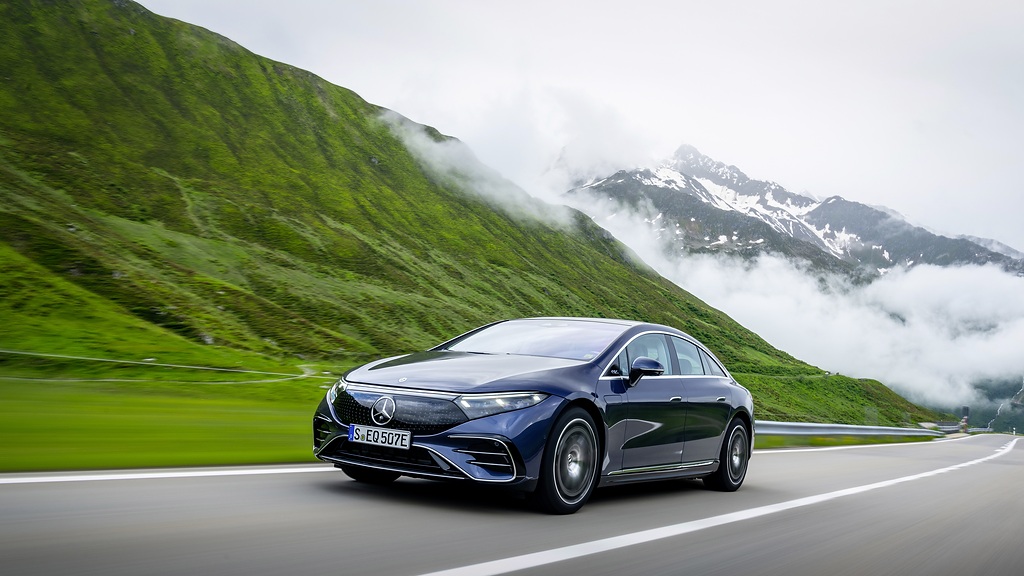 Suffice to say that if you can afford this beast, you can also afford the financing, so you no-doubt have a garage and you have a quick charger (two hours or less) and you will certainly enjoy how it often you will get more than the advertised 350 miles per full charge when you perk it up overnight.
To the riches go the spoils, and with the EQS, Mercedes has done quite a bit to eliminate that 'bumper car' feeling when you use the gas and brake pedals while driving. The ride is quite smooth and the transition between the two pedals is even smoother.
The dashboard on the EQS is, quite literally, panoramic: it spreads from driver to passenger and can pretty much be programmed however you liked. If you want to see maps, music, energy being burned or gained, you can have it any way you want it, just like a Burger King Whopper used to be. But all of it can be a distraction as well, so as always, caution is advised.
(Most reviewers agree that that EQS' dependency on touchscreen commands and a lack of physical buttons is annoying. So, well, yeah…… there ya go.)
For those who keep up, the EQS is basically an electric S-Class Mercedes. I tested the basic (if you will) 450+ sedan, and that one starts at $102,310 US.  This trim is Rear-Wheel Drive only and has just a single electric motor.  Step up to the 580 trim and you get twin electric motors and All-Wheel Drive – for about another $23K.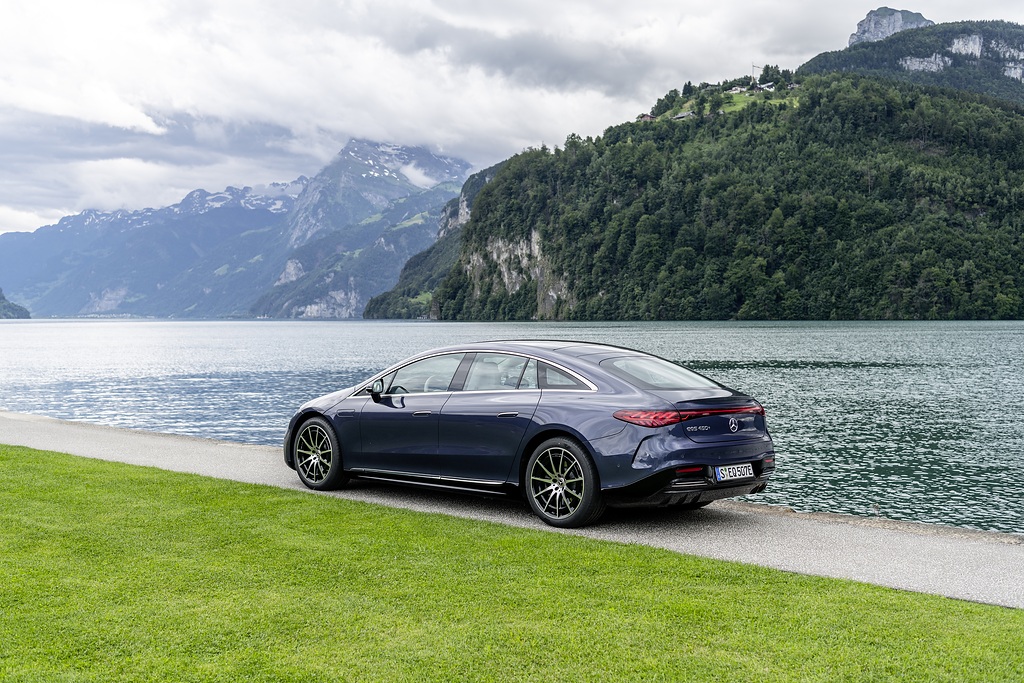 This is the ultimate in luxury (whatever that is anymore), all without the messiness of burning fossil fuels. The high internet audience rankings of the EQS show that clearly, if you've got the money, honey….. step right up.
This is one of those cars you dream about – 'In Our Dreams', as the song goes.
Happy Pride, my fellow Bears. The EQS really is a dreamboat. Without port and starboard lights.