2022 Mazda CX-5: A Good Value Indeed
Know upfront that this year's Mazda CX-5 is considered one of the best small-ish SUVs out there for the price, which starts somewhere between $26K and $27K US for the base 2.5 S trim.
It's light, practical, easy-to-park and you will get an average 24 miles-per-gallon, and that includes All-Wheel Drive. Not a bad way to go for your investment.
Yet also know upfront that for men of size, the backseats are a bit pinched and the rear cargo space is (how shall we say this delicately) close to non-existent, at least for our audience. There is just 30 cubic feet of cargo space and not quite 30 more cubic feet when you put down the rear seats. And when you put passengers in those backseats, they'd better be petites: it gets crowded unless they bring just their thoughts.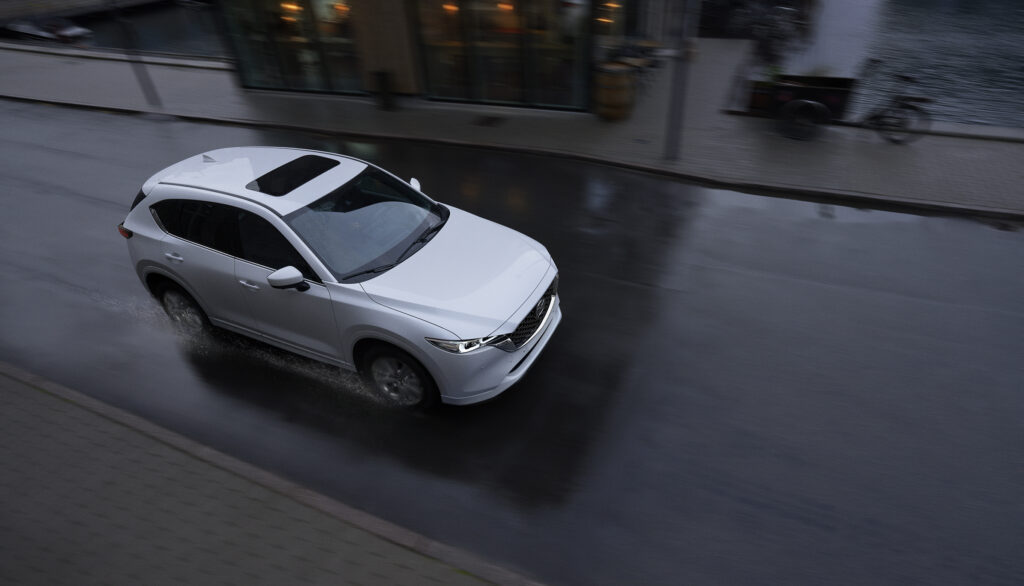 For the money, however, the 2022 CX-5 does have a very nice interior, starting with a leather-wrapped steering wheel and touches throughout the cabin that make the car feel more upscale than most competitors in the class. Standard features also include alloy wheels, push-button start, 10.25-inch touchscreen display, All-Wheel Drive, Adaptive Cruise Control, Blind-Spot Monitoring, Lane Departure Mitigation and Forward Collision Mitigation, to name a few.
Handling in city streets and on the highway is nimble and responsive, as you would expect from a small car.  That really comes in handy as you weave in and out of traffic, which we at Bear World would never advise you to do, but hey, mornings and weekends get crazy.  We understand.  But there are better, safer ways to meet policemen.
Even at higher speeds, the CX-5 is relatively quiet, and in town, that's a nice feature to have so you can enjoy drive, – so it is important to be paying attention. The base engine is a 2.5-liter inline-4 but you can get a turbo if you so desire (as seen here).
To be sure, acceleration and other finer points to the CX-5 are not totally refined, but that's okay. You are not getting this car so you can be Wonder Bear of the Month on the motorway. This is your practical, best-for-your-budget new car that will help you get through your day, your month, your year… until you can start getting paid well for being such a wonder bear.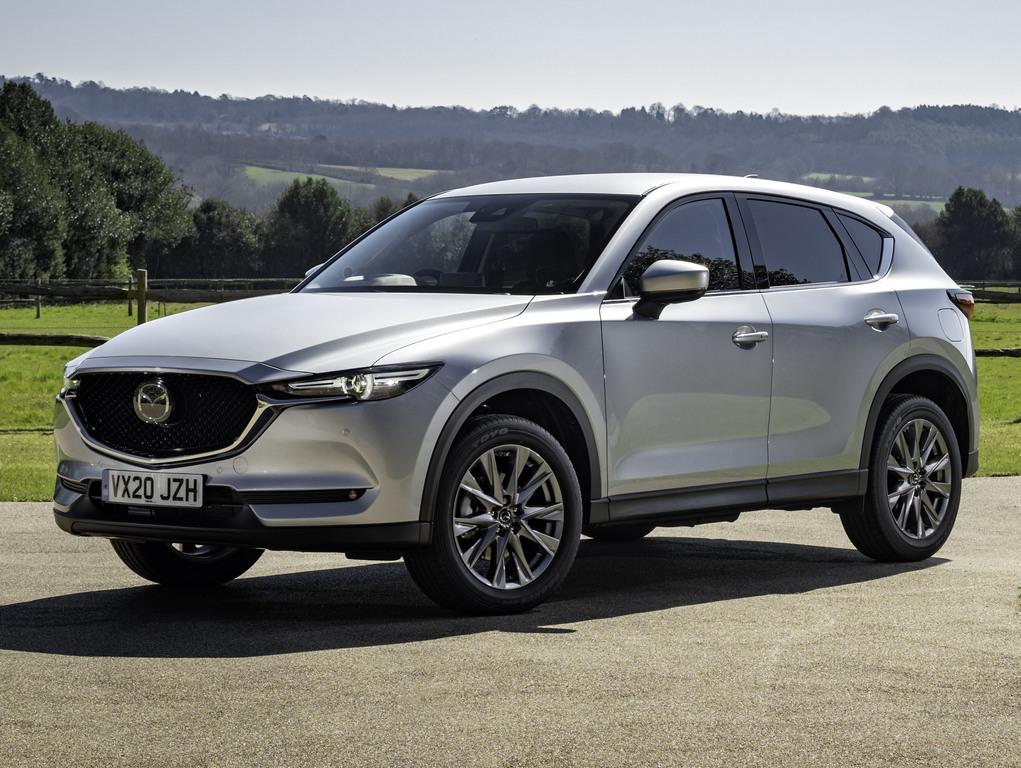 I know, I too hate to think about being practical and not living the life I was meant to live, which was meant to include and endless supply of men and cash. Until that happens (har!) and you need a practical new car for the moment, the 2022 or 2023 Mazda CX-5 is worth your consideration.
The last time I had an endless supply of men and cash, the numbing agents were about to wear off and the billing clerk entered my hospital room and asked if I wanted to pay my surgical balance in cash or with a credit card.