2022 Kia Telluride: Best of Show All-Around
There's praise all around the automotive world for the 2022 Kia Telluride, and for good reason: it really is an excellent midsize/large SUV. It's easy and fun to drive, you can pack a lot of people into it – and it's extremely reliable in adverse weather.
When Kia introduced this beauty for the 2020 model year, everyone was skeptical. Kia was very late to the party when it came to introducing large-ish SUVs, and remember, Kia started out as a Korean producer of small cars.
But as soon as the Telluride hit the market, everyone was impressed, including me. And for 2022, this midsized SUV (really, it acts like a big boy) does not disappoint.
To power this bear, you get a 3.8-liter V6 offering 291 horsepower and 262 pound-feet of torque. This will yield at least 21 mpg on average but possibly more. Prices start at $33,390 US, which is decent for the class.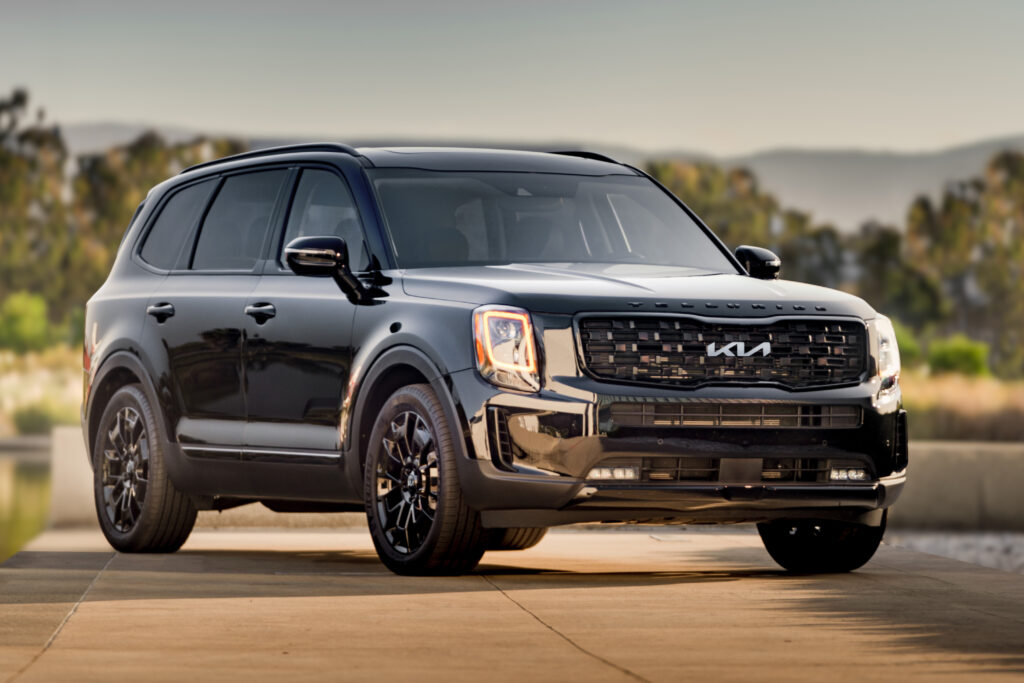 Driving in adverse weather is where this vehicle really stands out for me. Handling is smooth and composed and you do get a sense of confidence regardless of the situation that you find yourself in. That's important given that the Telluride is effectively a passenger van as well, able to hold up to eight people (or five bears) comfortably.
Speaking of adverse weather, navigation is now standard, so, while not always 100% reliable, this can help tremendously when you need it. Front-Wheel Drive is standard but All-Wheel Drive is available.
Inside, the cabin has a very elegant feel to it. I think of the Telluride as a workhorse, but it's also very much a show pony, and a very nice one at that. Much like being a glitter bear who knows his way around a hardware store, the 2022 Kia Telluride can handle whatever is thrown at it and not get completely trashed. Not completely.
There is a third row of seats, and with those folded down, you get 46 cubic feet of cargo space. Fold down the second row of captain's chairs, and you and your boyfriend will get 87 cubic feet of cargo space. And off you go!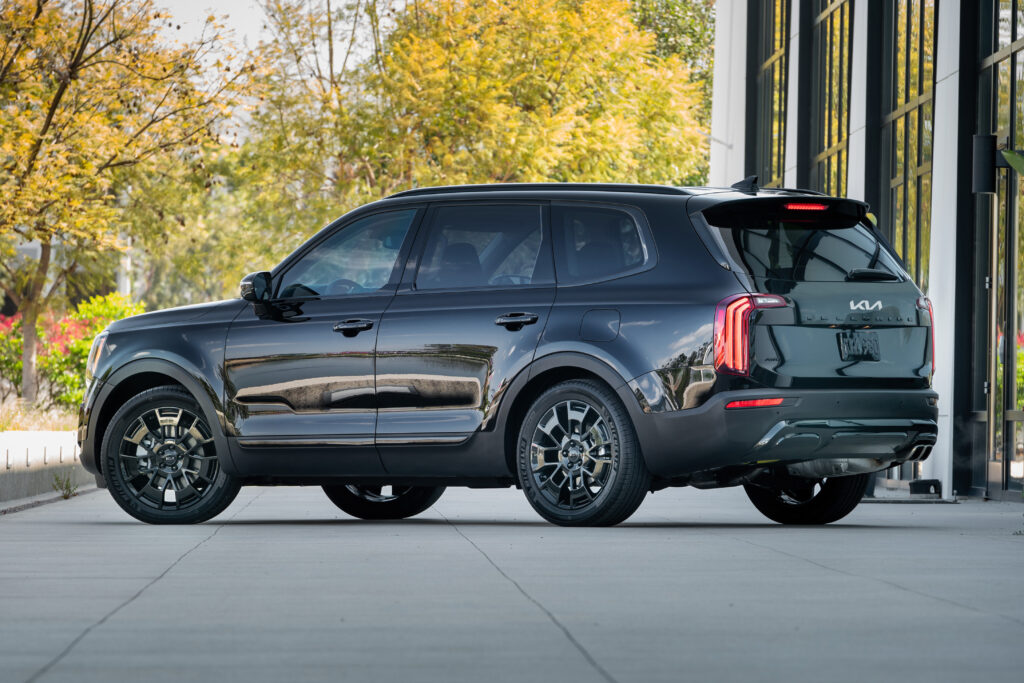 Some of the standard features included are a 10.25-inch touchscreen with navigation, keyless entry, push-button start, rear climate control., simulated leather upholstery, 18-inch wheels, six-speaker audio, wireless charging for your phone, lane-keep assist, forward collision mitigation, blind-spot monitoring, and adaptive cruise control.
I really like the Kia Telluride. It's a Bear's Ride, to be sure. You will look good sitting inside this vehicle, and I'm not just saying that. Further, there is no need to dim all the lights when you are anywhere with the Telluride. Show it off and show your pride!
It's big and so are you! Make sure everyone notices.