2022 Hyundai Kona Electric (EV): It's a Gas!
The 2022 Hyundai Kona Electric Vehicle is the same easy breezy small car as the Hyundai Kona that uses gasoline is; just a without the need for it. 
Prices for the 2022 EV start at $34K US. The range on a full-charge is 258 miles, but with regenerative braking, some have claimed to have gotten up to 300 miles.
(Note to all men of size: Interior space is 'cozy', especially in the rear seats.)
Indeed, I am still getting used to these people movers of the 21st Century, but soon, they will be the standard bearers. The crop for 2022 is far improved from the ones that came out over a decade ago, when you might be able to get 100 miles per full charge.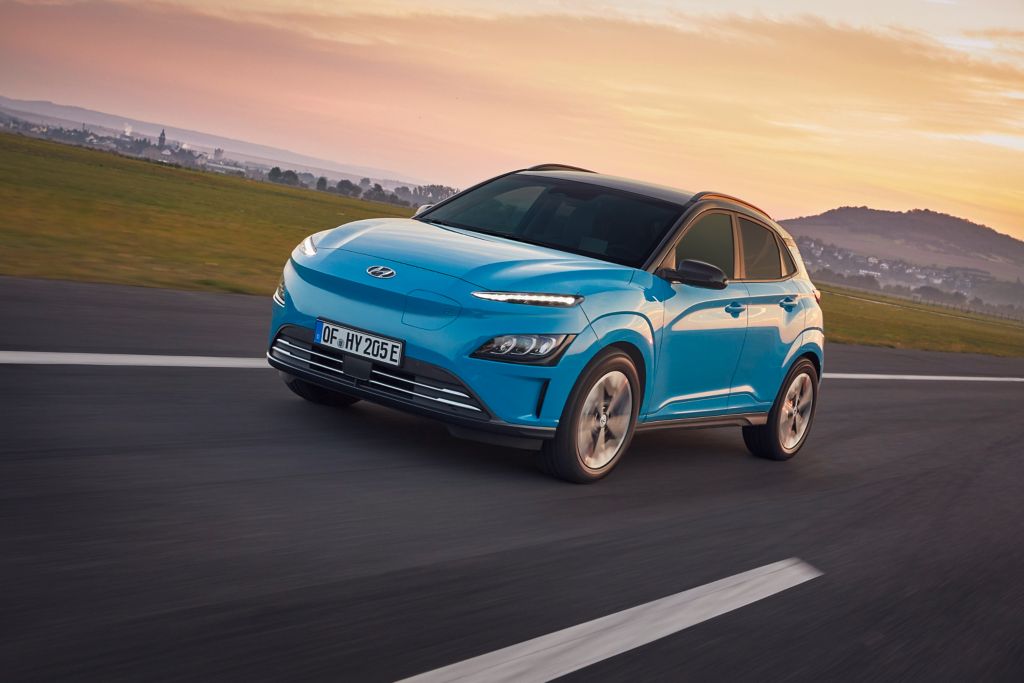 I like the Hyundai Kona. It's one of the best small cars out there.  As an electric, it's really no different. The standard features are pretty much the same. (The petrol version starts at $21,300 US)
 As mentioned, the Hyundai Kona EV gets 258 miles per full battery charge (note the word 'full'). Yes, often, you can get more.  It takes over nine hours (overnight) to get a full charge using just a regular outlet. But with a fast charger, you can be done (so I am told) in under two hours. 
This may be overstating it, but Electric Vehicles (EVs) drive a lot like bumper cars. Press on the gas – and the charge gets the vehicle going. Let off the gas, and the ride comes to an end, hopefully safely.
You can actually use the paddle shifters on the 2022 Kona EV to drive the car, which takes some getting used to (I never fully mastered it), but it can be done. That's perfect for when you get a mani/pedi that makes your feet a little sensitive to operate the pedals.
One trick to improving mileage: Use the A/C judiciously. By flipping on the A/C, your available miles go down by 10-15 miles.  The good news is that (with today's EVs), just turn off the A/C and you should regain those miles. 
Yet my old advice on buying an electric vehicle still stands: unless you have a dedicated place to charge it every night, you really should not consider buying one.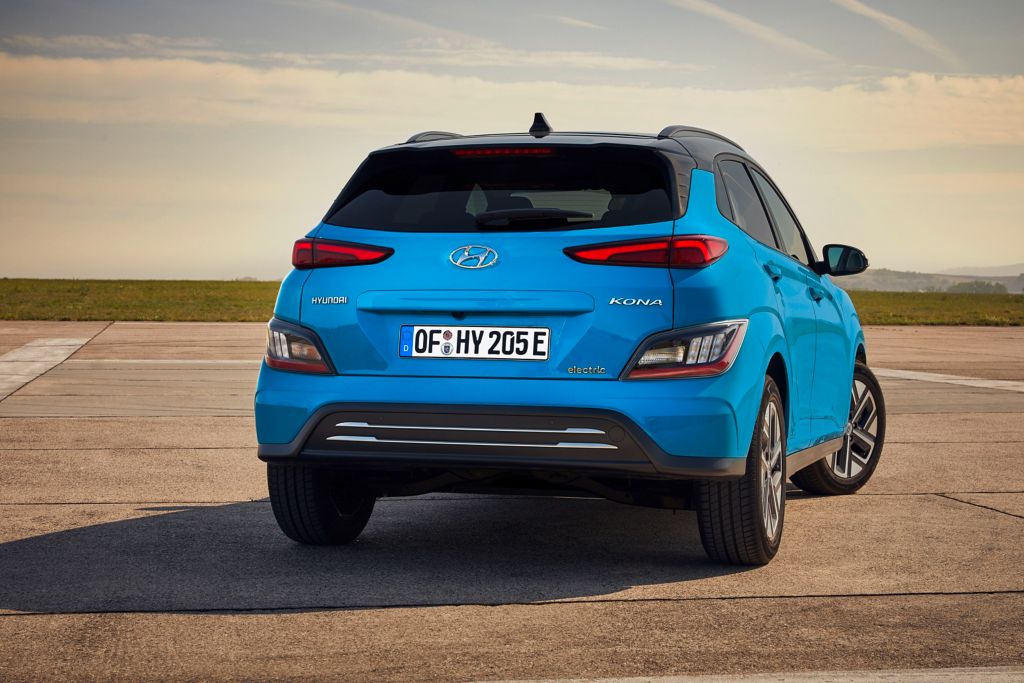 I know, I know. This puts me on the wrong side of everyone trying to save the planet, and I get that, but even with a range of 300+ miles, you'd be surprised how easily you can burn through that in a couple of days.
Unless you can park your EV and let it charge safely most nights, I wouldn't do it. Many changing stations won't let you park your car overnight (without a hefty fee), even when using a quick charger. Left out in the open, all kinds of things can go wrong, namely: your car won't charge fully or properly.
Okay, yes, I am not a quick convert. Not yet. 
Not as quickly as I was to the Church of Bears, if you will. And my membership was not automatic.