2022 Honda Passport TrailSport: A 'Mid-sized' Big Boy
The Honda Passport, the very popular mid-sized SUV (though that's kinda like saying your big butch lumberjack friend who wears 40-inch-waist-jeans is 'mid-sized') is once again leading the pack with a rugged-looking TrailSport trim, featured here. 
This is probably the butchest-looking trim, the one you want to take out on the road when you really want to show the boys how great you look in your Carhartts or lumberjack cloths.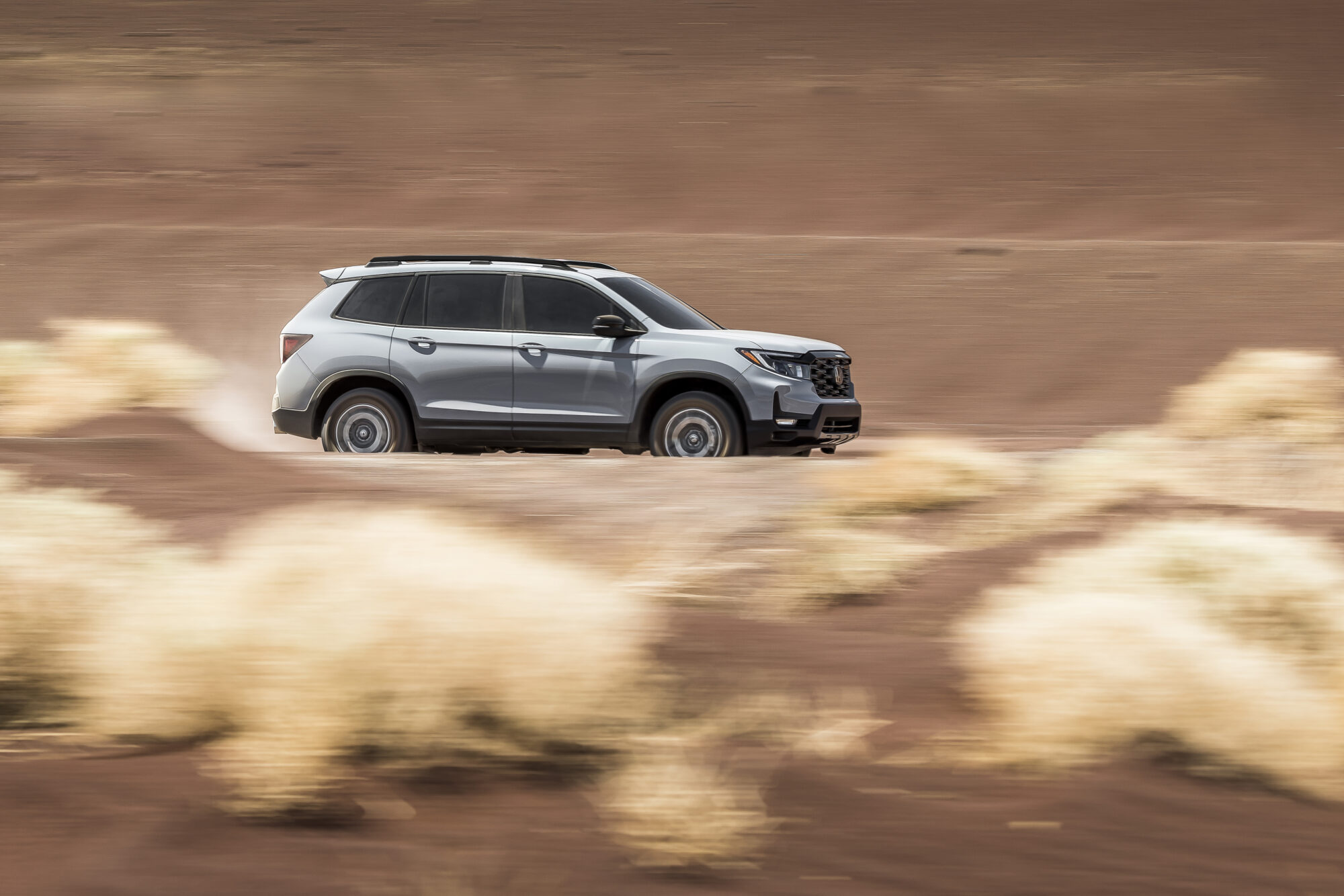 I got the chance to test the Honda Passport last month, and… Wow, did I have fun! Be careful where you drive it – and be careful where you try to park it.  The one I got from Josh (my car connection guy) was well over 6.5 feet tall (or so it seemed), and even though the Passport is technically a middle-range SUV, this is a big boy with plenty of room for you and all your friends.
According to press materials, "thus far in 2022, demand for the updated Passport is high and despite industry-wide supply chain issues that limit production capacity, sales have been strong."
Indeed, Honda is a brand that is popular with Millennial and Gen Z buyers, especially when they go shopping for their first car. And that's understandable. The TrailSport (the middle trim on the Passport) is visually appealing from all angles. And fun to drive.
The price for the TrailSport starts at $42,470 US. Mileage is 19 city / 24 highway. Towing capacity is 5,000 pounds. Sounds like a dream date to me.
What makes this Bear so powerful is a 3.5-liter V6 engine, offering 280 horsepower.  You don't normally see that in a mid-sized SUV.  The trend really is toward four cylinders (and anymore, the trend is going toward electric vehicles – take from that what you will).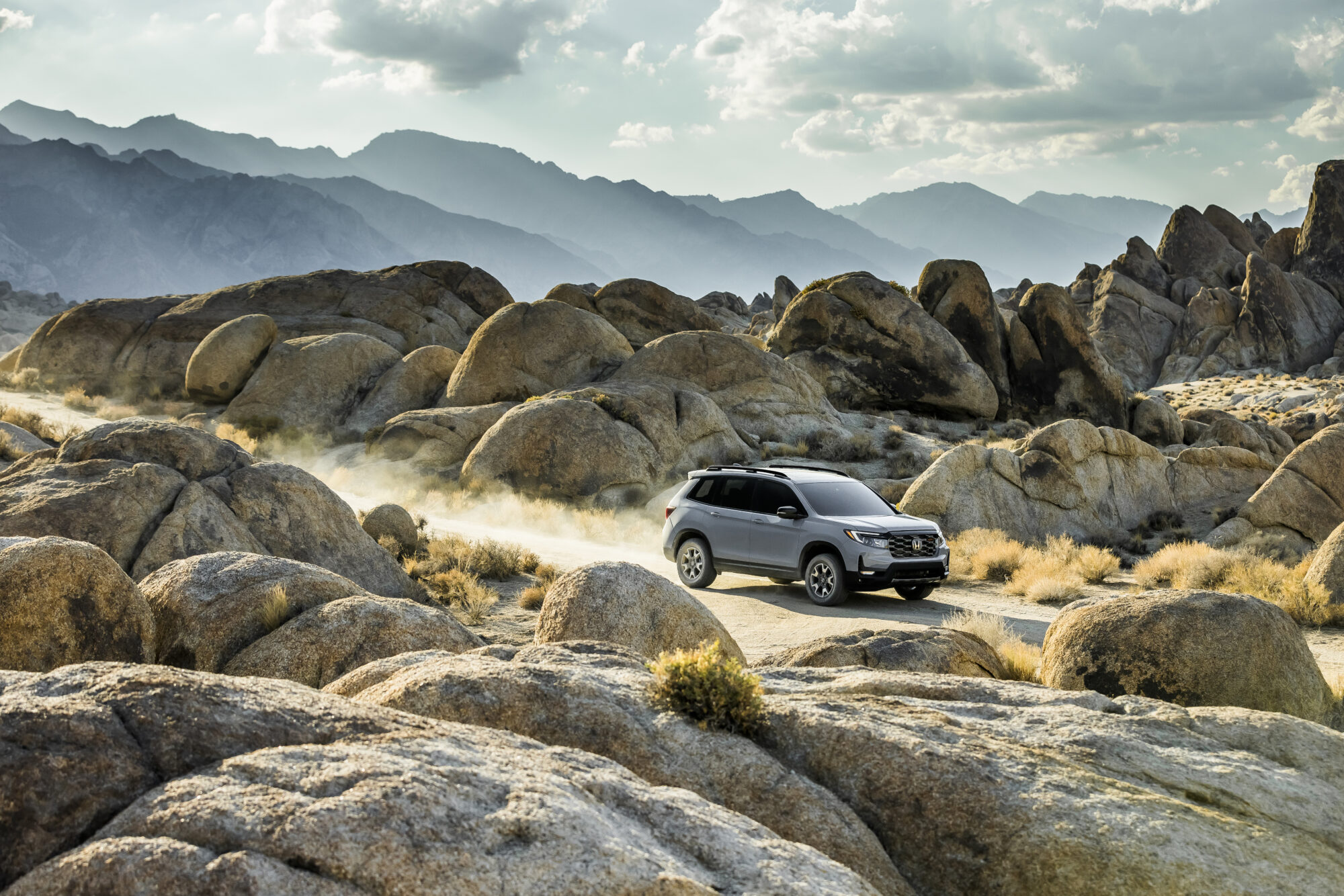 The Passport is generous with standard features, such as heated side mirrors, power liftgate, sunroof, proximity keyless entry and ignition, remote engine start (I love this feature), power front seats, seven-speaker audio and wireless smartphone charging, to name a few.
The TrailSport trim adds All-Wheel Drive, 18-inch alloy wheels, roof rails, heated wipers, power folding side mirrors, ambient interior lighting, rear side window sunshades and a navigation system.
Standard safety includes blind-spot monitoring, parking sensors, adaptive cruise control, lane-keep assist and forward collision mitigation.
Keep in mind that the Passport TrailSport is no petite. If you are relying on limited street parking or a tight off-street space (especially one you are paying through the nose for), you will want to make sure that this little dumpling will fit, even when you are not feeling like using all your Driver's Ed skills to park it.
Indeed, it's a fun beast at the rodeo, and that means that once out of the gate, you might need a big arena – with night lights and Dolly Parton music – to enjoy it to its fullest.