2022 Dodge Challenger: A Star at the Old-Style Drag Race
A toast to the 2022 Dodge Challenger, because 2023 will be the last year these gasoline muscle cars will be made at Dodge. For some of us, that's bittersweet.  
That means that now is the time to enjoy them while they are here!
But just who is buying a Muscle Car in 2022? That's an excellent question. The conventional wisdom is that only the old farts who remember The Beach Boys and petrol going for under $1-a-gallon (or well below a pound a pop) are buying these gas guzzlers.
Yet according to Muscle Cars and Trucks, (que the show tunes) It Ain't Necessarily So. The younger Hep Cats (who have the income) are buying muscle cars along with their trucks and SUVs and are showing off their wealth with these collectibles, along with their automotive prowess.
And just what is a 'muscle car'?  The term dates back to when Betty White really was a brunette on black-and-white television. Coined in the 1960s, it refers to two-door drag race cars with very powerful engines that are incredibly impractical and were meant to show the neighborhood just how much gasoline and how many rubbers (tires) a male could burn, as well as paycheck cash. Yes, we have evolved as a society.  Sorta.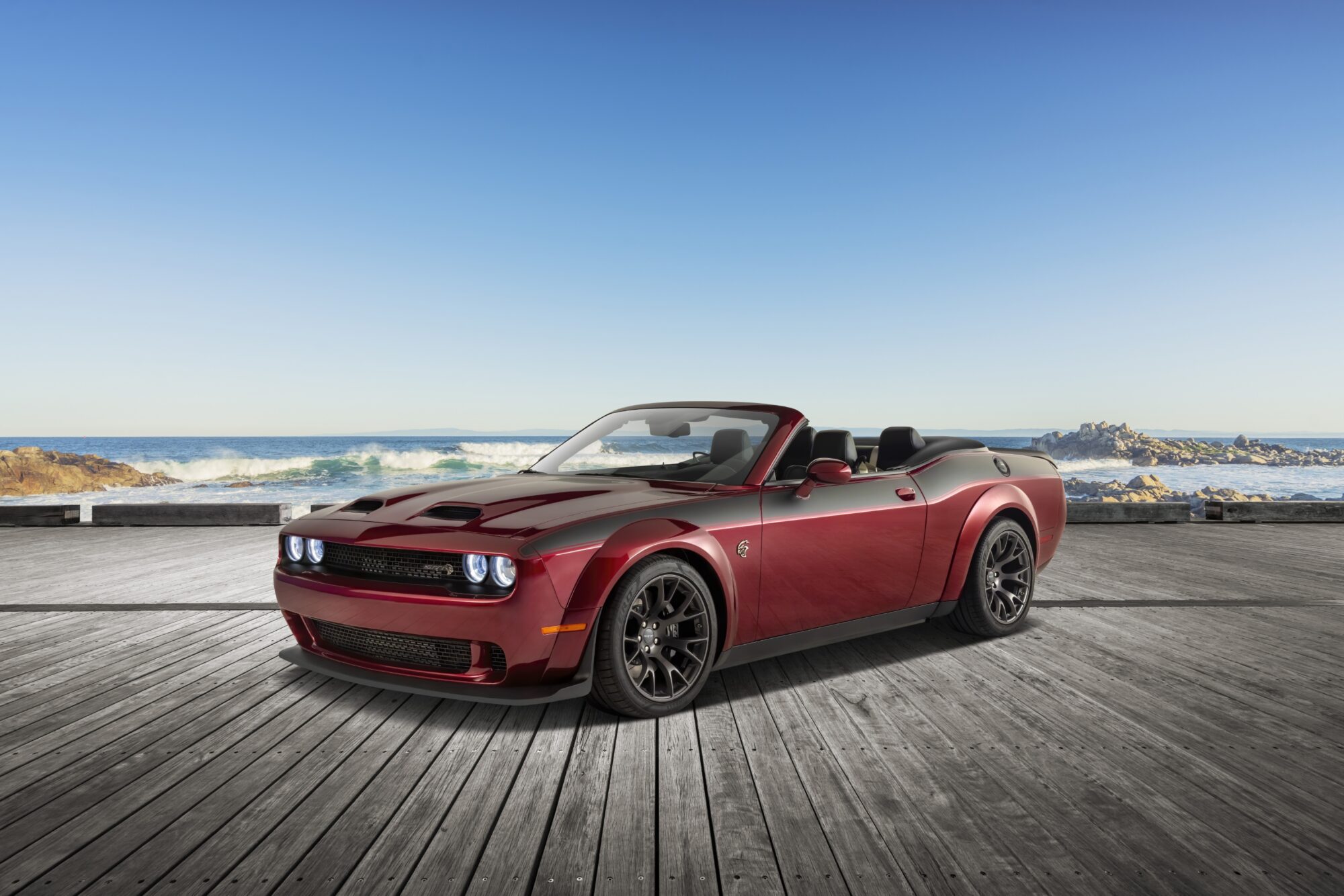 Base engine stats for the Dodge Challenger (technically known as a coupe) are impressive: 3.5-liter V6 offering 303 horsepower and 268 pound-feet of torque. This base SXT trim starts at $30,545 US. But to really get the goose going, you need to go up the treehouse ladder:
I tested the R/T 'Scat Pack' Widebody Hemi Orange trim, which begins at $44,158: 6.4-liter Hemi V8, 485 horses, 475 torque. The acceleration is always 'on' with this 'hellcat', and this is not even the Hellcat trim. One really needs to be careful when stepping off the brake, or once the light turns green – or once you are exiting a school zone. I've had the cops slow down once I show up (I'd like to think it was because of my outer-beauty).
My only real complaint is that the backup camera really stinks. It's just one simple one-dimensional camera view with a muted sepia tone (kinda) that did not help me park this vehicle that is almost as long as a station wagon, or so it seemed.
If you want a muscle car with four doors, check out the Dodge Charger. It's larger (of course) but the Charger too will disappear after the 2023 model year. (Did I tell you that the 2022 Challenger has four seats?)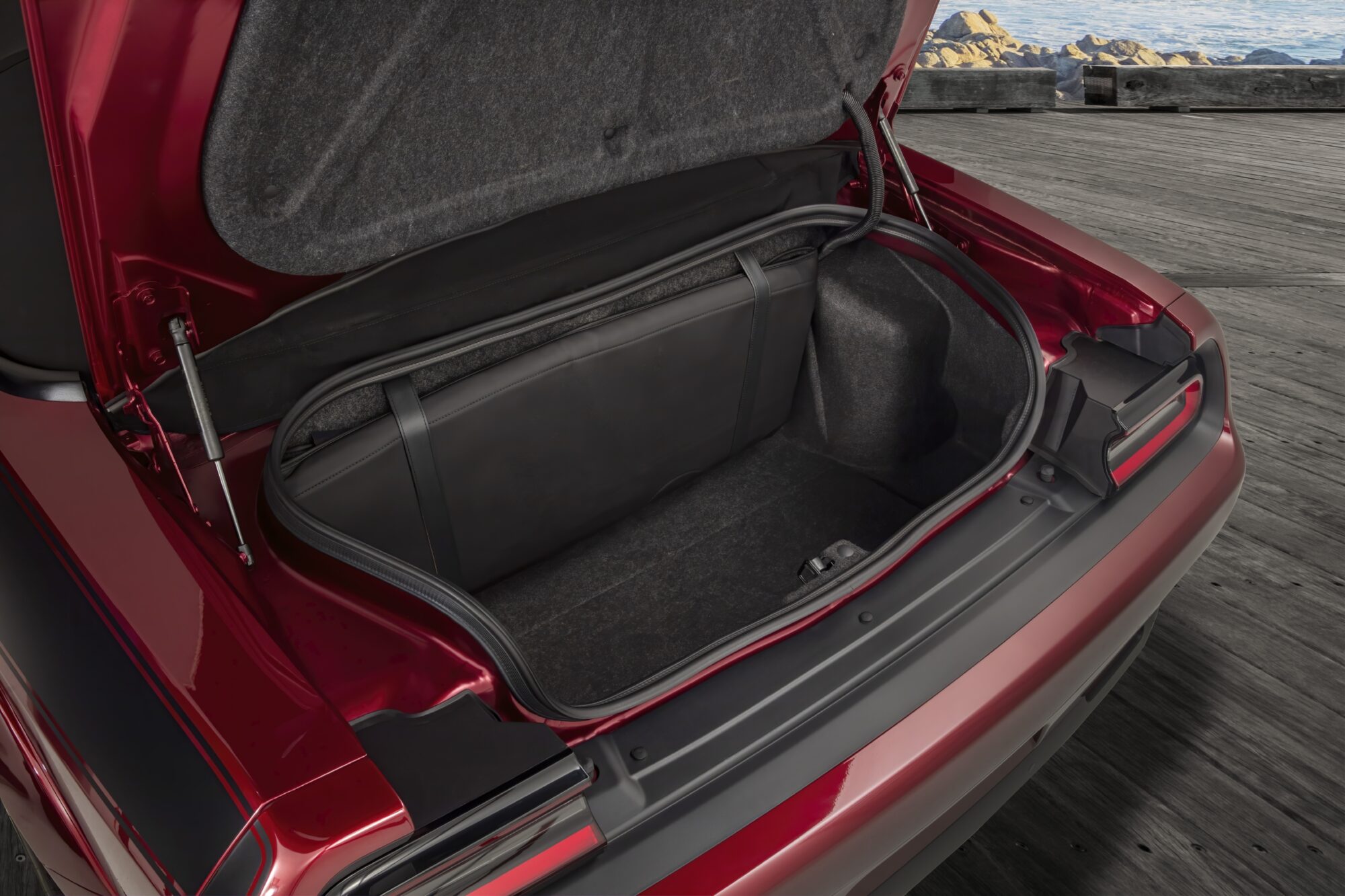 Like the old fossils that created the fossil fuels (and sometimes drive the muscle cars), gas guzzlers just can't catch a break anymore. But I really do understand that. We really do need to start protecting the planet from global warming.
And from toxic masculinity.