2022 Chrysler Pacifica: When You Gotta Move The Team
We here at Bear World applaud those of you who are parents, and for your full daily life of thrills and spills, one of the best passenger vans on the market to help with all that responsibility is the 2022 Chrysler Pacifica.
For starters, it's way-easy to get in and out of this vehicle. As with all vans these days, the side doors slide back and forth with just a push of a button (and they do stop if they detect a child or something delicate, like your partner). The rear liftgate easily pops up with a push of a button – and there is no need to stretch to reach just to close it if you are the height of Leslie Jordan (RIP); the button is easily located at just 4 feet on the inside of the van.
And talk about roomy on the inside! The back seats fold flat, so when you don't need to haul all the pitchers and catchers and everyone in the outfield – and let's assume it's just you and hubby or the hottie down the hall – you can get 140 cubic feet of cargo space for all your Gay Fare purchase.
(Hey, that's a lot of necessary room for all those costumes, Cheetos, turkey legs and gay apparel.)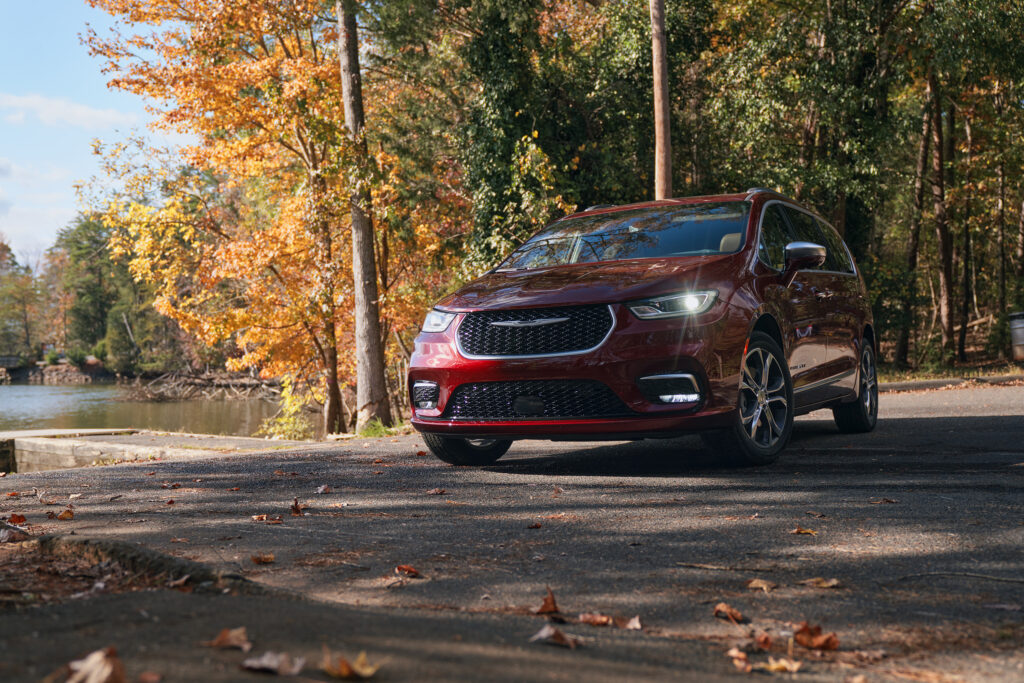 Standard features are considerable, to include (but not limited to) power liftgate, 'fold-away' second row seats, remote engine start (you will need to be close enough to do that), 10.1-inch touchscreen, second-row sunshades, heated rearview mirrors, power driver's seat, 3-zone climate control, power sliding doors, forward collision mitigation, blind-spot monitoring, lane keep assist and lane departure warning.
One thing every parent loves (hey, I was a caregiver, I think I can speak on this), is a car with a ride that is composed and non-threatening, no matter how nasty the traffic is outside the vehicle. You definitely get that with the 2022 Pacifica. You sit tall and have big wide windows all around so you really can see everything, and that means all the traffic – and all your passengers as they misbehave.
Know upfront that you will need $37K US to get into the Pacifica, which is a bit steeper than other passenger vans. If you are into 'status badging' in your cars, the Chrysler name (perhaps) doesn't have the cache that other manufacturers have, but at this point in your career as a parent or caregiver, do you really care?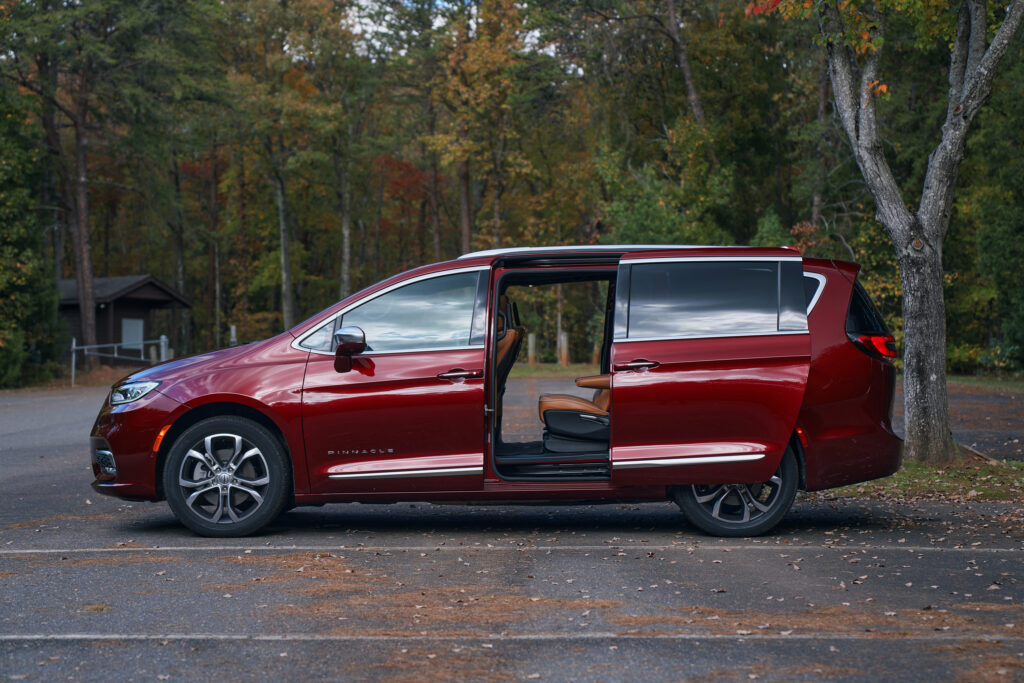 Also know that mileage averages 20 mpg, and that's because of 3.6-liter V6 that really gives the Pacific its quiet umph!So, yes, there is some cost to all this smoothness.
All around the World Wide Web, reviewers love the 2022 Pacific as a van worth driving and having for its efficiency, practicality, and smoothness. Okay, sure, resale value stinks.
Resale value on children stinks too. Just sayin'.