2022 BMW X3: Fit for a King and Consort
The 2022 BMW X3 – a luxury compact SUV that handles well, drips with style and class and has an amazing amount of cargo space for the class – is truly seen all around the internet as the Prince of (What English town is available now?) of the Classy Compact SUV set.
First, a primer on BMW SUVs: they are simply numbered by size. The X1 is truly the smallest most compact SUV you can buy, and for the longest time, it wasn't available in the U.S. until demand started to grow. The X7 is the largest and, well, you can get a lot of people and 'stuff' in it. The BMW iX is all-electric and it ain't cheap (but it is refreshing and refreshingly-classy).
The X3 has a lot of room in it (again, please get in first). It sits high enough to get in comfortably, and I found that getting four king-sized men (can we say 'king size' anymore or is that now just for Charles x 3?) inside was a breeze, or at the very least, you do not need to be as petite nor as talented as multi-medal-winning U.S. gymnast Simone Biles to get in and out. (I love this Uber Eats commercial starring her and Queer Eye's Jonathan Van Ness.)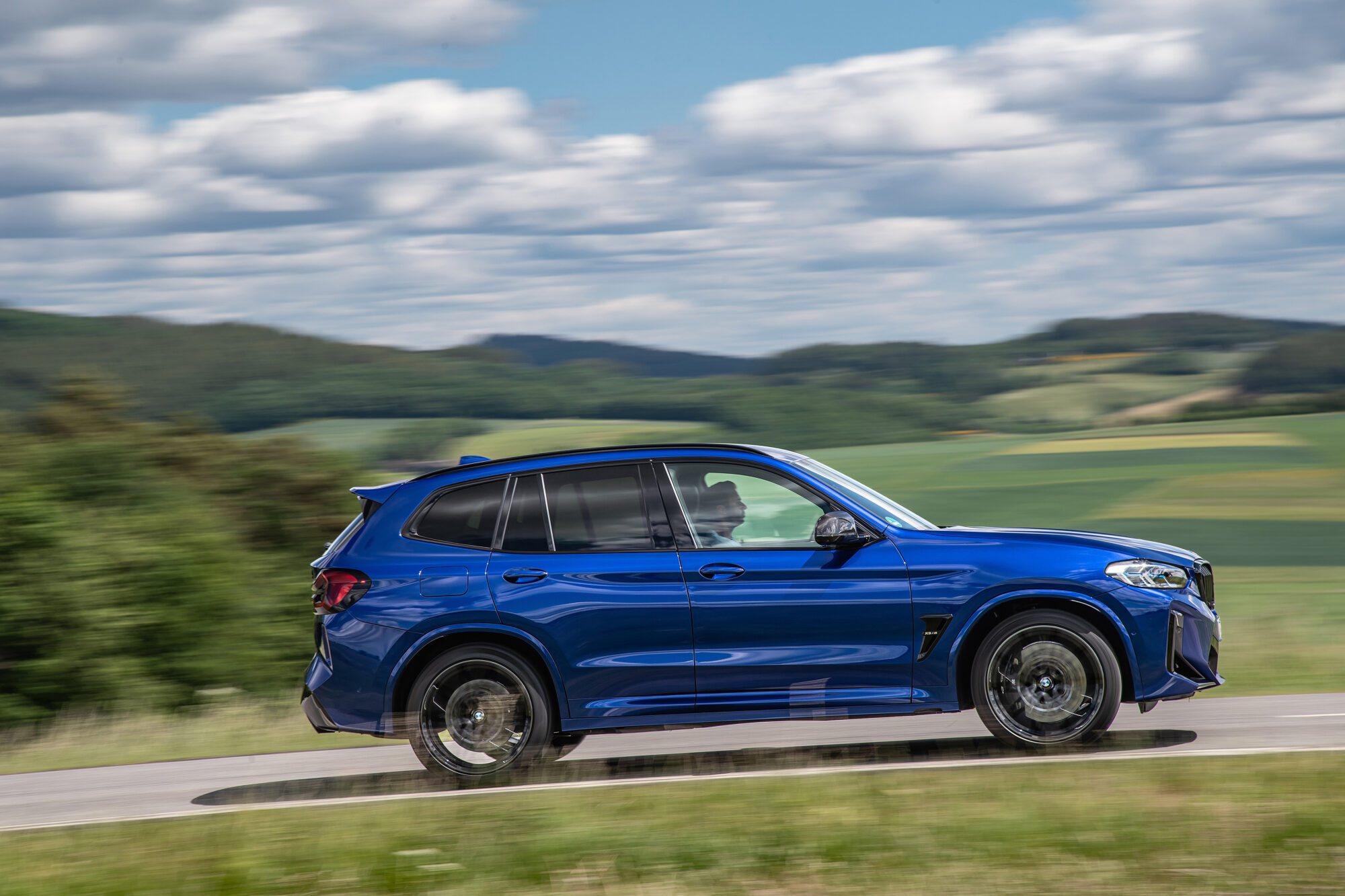 As for cargo room, you get 28½ cubic feet with the backseats up and almost 63 cubic feet with the backseats down. Perfect for when you need to haul some Gay Pride stuff around town, like a bunch of supplies you bought at an Out of the Closet thrift store.
Standard is a 2.0-liter four-cylinder engine offering 248 horses. That's quite powerful for its size. And getting around town proved to be both efficient and sporty. With an average miles-per-gallon of 24, after you get done making your car payment, you should be okay. Sorta.
Know upfront that at a minimum, you will pay upwards of $43K US to get into the X3. After all this is a BMW. And it is luxury.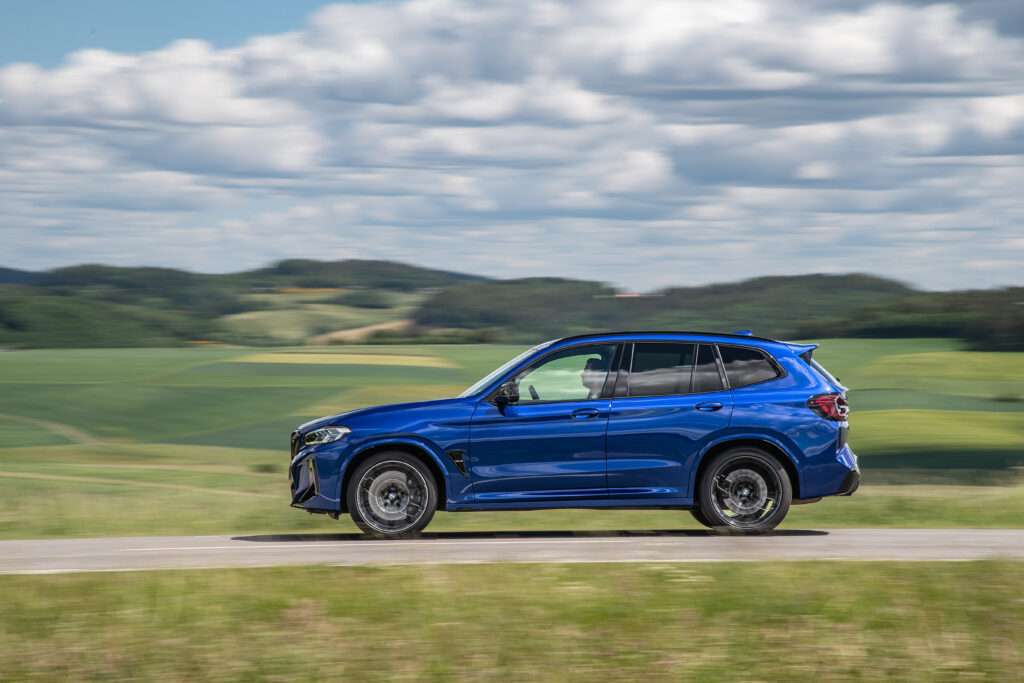 For that, you will at least get a power liftgate, simulated (breathable) leather upholstery, 12-speaker audio, Wi-Fi hotspot, dual-zone climate control, Apple CarPlay and Android Auto, 10.25-inch touchscreen with navigation, auto-dimming mirrors, front and rear parking sensors, blind-spot monitoring, lane-departure warning and front collision-mitigation. To name a few.
U.S. News and World Report ranks the 2022 BMW X3 as its No.1 Luxury Compact SUV, and they base it on what other reviewers say (though they have yet to contact me for my opinion).
So in closing, there is a lot going for this gem of a car. It's worth a look, but check your pocketbook first.
And it's worth dreaming about. I must say, I looked great in the drive thru at Burger King.
There goes that King-Thing again…