2020 VW Golf GTI: The Fast and The Fabulous
One the best and fastest affordable cars out there has, as of late, been the Volkswagen Golf. 
Through the years, it has had many incarnations, like the Rabbit, but it has remained a small car with (generally) plenty of interior room and always all the speed you can reasonably handle, thanks to the standard turbocharged engine. After you drive one, you may never want another putt-putt again.
Be careful with the clutch on this car. Once you engage it, this car will really take off – and that can prove challenging in city traffic or just navigating a parking lot. This year's Golf (especially the GTI, which I tested) is like your favorite Labrador that can't want to go outside and run with all the other big dogs, even though it is, in many ways, a Rabbit.
Truly, be careful or he'll yank so hard, you will spill your latte.
(For us bears, my only real concern, as always, is if you have enough room inside.  This is a small car, after all, and yet there is an amazing amount of interior room, especially for your precious cargo, like carb-loaded snacks and beer in bulk.  Get inside first – with your friends – and see how cozy everyone is before you tell the dealer your real credit score.)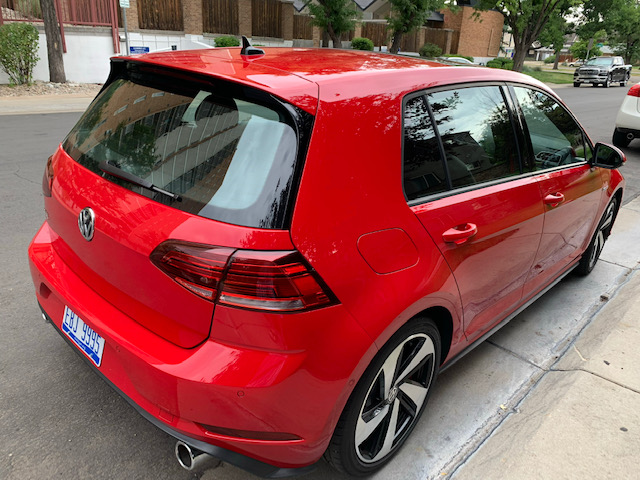 I have always enjoyed driving any VW Golf, but the GTI has that extra 'something' that, well, you just have to get in and drive it. The ride isn't necessarily smooth but it is fun – and enjoyable. Again, watch out for that hyperactive clutch plate. You will launch alright, perhaps into something that, well, just be careful.
All around the World Wide Web, this year's GTI is the big winner. U.S. News & World Report ranks it Number 1 in Compact Cars and Number 2 in Hatchbacks and Small Cars (yeah, I don't know the difference between 'compact' and 'small' either – well, perhaps when it comes to bears……..). Performance is the issue, as well as interior room for most Americans, but we here at Bear World know you guys are far from being average.
This car is a wee bit more expensive than other small cars.  Starting at $28,595, you get a manual transmission (great for really enjoying all the turbo has to offer) and a basic and nice amount of luxuries. Mileage comes in at 24 city / 32 highway, which is nowadays average, especially for a turbo. If you want the nicer things, like leather, sunroof and premium audio, you will need to shell out more.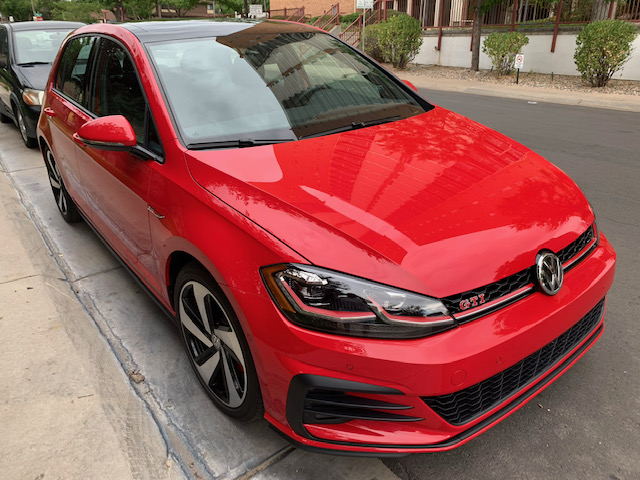 But if you do, be sure to get VW's optional premium Fender audio system with subwoofer. A few years back, Volkswagen partnered exclusively with Fender and it has proven to be a match made in heaven. The sound is just incredible:
For today's all-in-one-computer sound, like Todrick Hall's Nails Hair Hips Heels, Fender really brings out every high note and bass note and makes you feel like you are right there on RuPaul's runway. Or when you want some real music made with real instruments: Elvis Presley's remastered Follow That Dream sounds like you are right there on the surf and sand with the King. It all goes so nicely with the ride.
Guys, you really need to test this car. Once your bank or some kind car salesman says Yes (to whatever the question is), let it rip.
And good luck.  Again, watch out for that quick (sneaky) clutch…