2020 Mitsubishi Outlander: Good starting price, good gas mileage
I will say this for the 2020 Mitsubishi Outlander: you can get into it for less than $25K US (still a bargain in these uncertain times) and gas mileage comes in at 25 city and 30 highway.
Beyond that, I will admit, it's a bit of a struggle. And maybe I am being a bit too harsh.
The ride is okay. I mean, yeah, well…. You get a 2.4-liter four-cylinder engine which performs admirably. If you get the top-of-the-line trim, you can get a 3.0-L V6 and available AWD but that will bump up the price. At that point, the appeal might be lost. Kinda. Sorta.
This is the flagship car for Mitsubishi Motors, a brand that continues to struggle worldwide, probably because it is difficult for consumers to find dealers. The cars are decent, and I did find the Outlander to be a decent drive. It was smooth and non-eventful, and when you are going about your business, that's a good thing. Plenty of room, assuming you don't have more than the usual amount of stuff you need to load into your vehicle.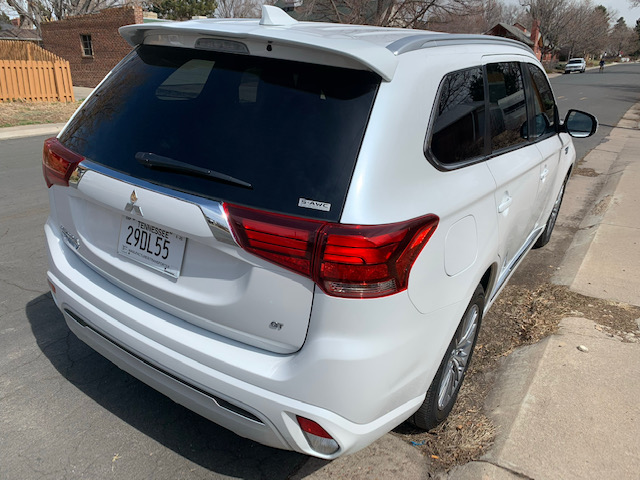 Inside, everything was just fine. Just fine. As you go up the trim levels, you can get more items like a sunroof, power liftgate, leather upholstery – all the creature comforts that can make a car and its ride more enjoyable.
At the base ES trim, you will get heated front seats (always a good thing for us big girls on a cold winter morning) as standard as well as a seven-inch touchscreen interface (who doesn't like seven inches?). I will say this, Mitsubishi has one of the easier tech systems to navigate for those us who barely know how to make a call or send a text on a phone that cost us more than our first semester's college tuition last century.
Effectively (IMHO) there's not a whole different between the 2020 offering and the 2019 offering. There is a new trim level (SP) and some features that weren't there last year. It's basically the same car that you researched last year – if you did.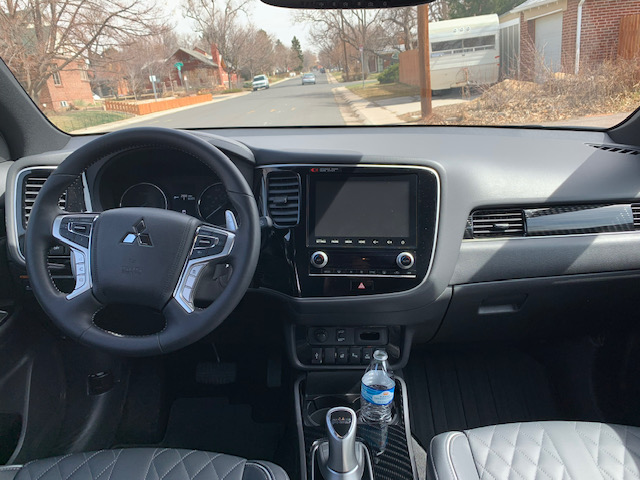 The 2020 Mitsubishi Outlander falls squarely into the Compact SUV category. What does that mean? This is basically a small car trapped (?) in the more voluptuous body of a sport utility vehicle, which should mean that you have more room inside. Technically, this year's Outlander has a third row of seats, but I wouldn't consider for anything other than the smallest of children or pets. And keep in mind that should use that final row of seats, it will hamper your indoor storage space – considerably.
But don't just take my word for it. Lots of places are opening up, and that means that test driving a car may be roaring back to life soon. If possible, I would definitely test drive a 2020 Mitsubishi Outlander before a decision to buy one is made.
And I would also consider two of my personal favs in the same category: the Honda CR-V or the Mazda CX-5.
Happy Trails!