2020 Chevrolet Equinox: A Good Little Performer
This year's Chevy Equinox falls solidly in the middle of the pack for compact / smallish SUVs for 2020, which means that it has many things going for – and some items that can perhaps be better met elsewhere.
First, fuel economy is some of the best in the class: 28 city and 39 highway. That can take you quite far no matter how you slice it.   Pricewise, you can get into the base L trim starting at $23,800, which ain't bad.
For that starting price, you will get heated mirrors, keyless entry and ignition, Bluetooth, 7-inch touchscreen, Apple CarPlay and Android Auto. Standard safety features include a backup camera, lane departure warning with mitigation (always a great thing to have on board), forward collision warning with pedestrian detection and automatic emergency braking (what will they think of next?) and automatic high-beam control – for when you are comin' around the mountain just a little too fast and furious.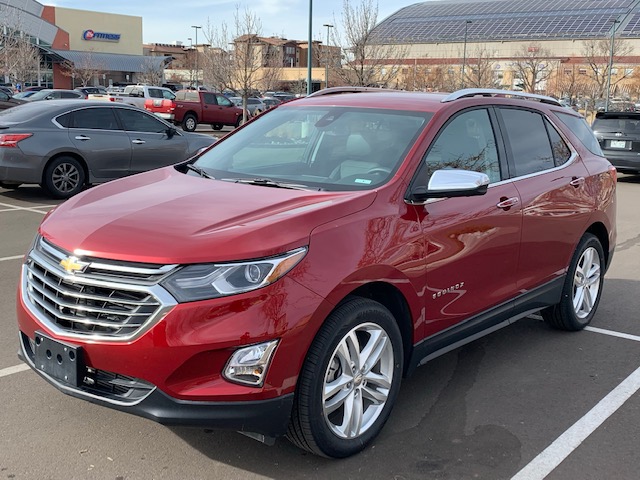 Oddly, the base L trim is a special-order trim and not likely to be on any dealer lots. The next level up, the LS trim, is a bit more well-rounded but starts at $26,300. Yeah, I can't figure that one out either.
The standard engine is a 1.5-liter inline-4 turbo which has a stop/start function that truly is designed to save fuel.   This new technology really is great for conserving gasoline, but in city traffic and even at slower speeds, it can be a little annoying, as it seems to almost kill the car unintentionally, forcing you to give it more gas. That's really the intention: if you don't need the gas, it shuts down to save the earth. That's the point.
Yeah, well, it got on my nerves after awhile. Maybe it's just me, but when I am ready to peel out from a red light or a stop sign, I like to move-it, move-it. That was a bit difficult with this engine, but indeed, all part of how you get that incredible 28 city / 39 highway fuel economy. Perhaps I really am stuck in the days of American Graffiti and hot rods and drag racing with real drag queens…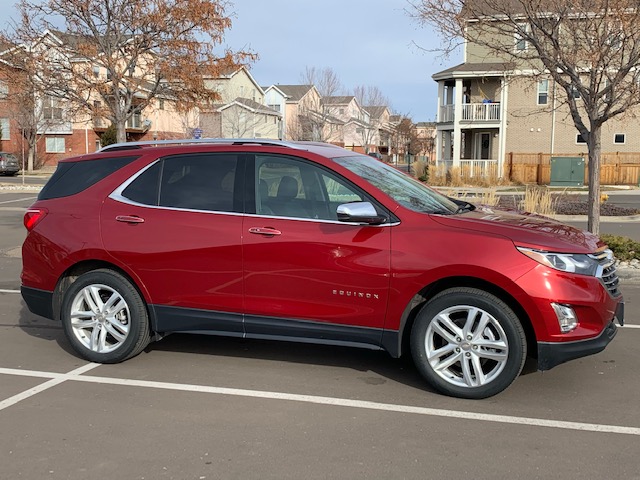 Optional engines up the chain include a 1.6-liter diesel and a 2.0-liter four-cylinder, which was chosen by Edmunds.com. as one of the fastest small SUVs of the 2020 litter.
(Note: This gasoline-saving feature is becoming more common on new cars, so be aware of it as you test drive any new vehicle.   I admit, I am old and am used to cars that throttle and purr and drink gasoline while waiting for the light to turn green.  Those days are dying as are the Baby Boomers who have the big houses and the retirement funds that you and I most likely will never have. Just sayin' …)
Also worth checking out is the GMC Terrain, the identical twin of the Equinox.   General Motors is known for making identical vehicles and branding them differently across their nameplates.   Not sure why, but, hey, well… there ya go. Other cars in this class are the Honda CR-V and Mazda CX-5, which are great performers. 
Okay, okay, I was a little harsh on this gas-saving feature.   Maybe I was off my meds that day.
No, really, I don't take meds when I drive…..