2020 Acura MDX: This Would be a Good Pandemic Option For You
Editor's Note: this vehicle was tested prior to travel restrictions put in place for most places throughout the world.
I know you can't just go to dealership and test drive a new car – but you still may need to purchase one.  If that's the case, do your research and be sure to check out all the deals that are out there.  Should you want a lot of luxury, a lot of reliability and a workhorse – all wrapped up into one – this 2020 beauty would be a good choice.  
Yes, sure, it rides high and powerful, but it also rides nice and smooth. In my humble opinion, if you are looking for a sport utility vehicle that handles like one but also kinda sorta looks like a family sedan / station wagon, the 2020 Acura MDX is your car! And true to the Acura name, it has a lot of luxury inside.
Well, okay, maybe it's not dripping with luxury like Tiffany's or a Cartier store.  After all, we are bears and being around all those diamonds and pearls just isn't our style.  But that doesn't mean we don't like it neat and clean and pretty, even when we have to go shopping for our spouses. If you are looking for a good middle-of-the-road car that is anything but average, this is worth your research time.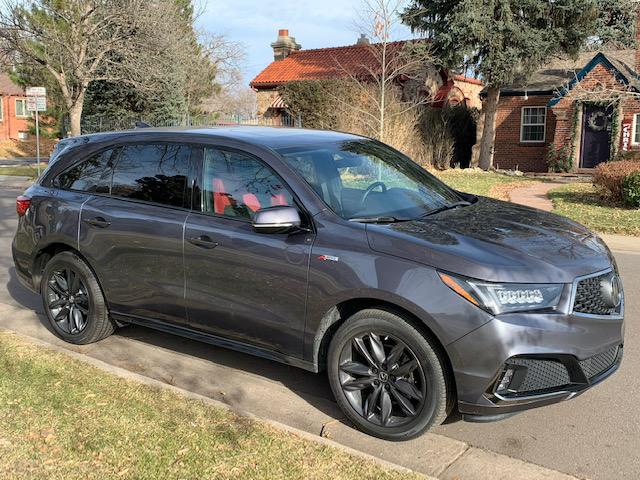 Prices start at $44,500 US and mileage comes in at 20 city / 27 highway. There are a variety engines and configurations available, so it really all depends of what you want – and what you need. All-Wheel Drive is an option but for some is a requirement. I tested the 2020 MDX AWD A-Spec, which is a package (of sorts) that makes the car look sportier, act racier and provides a firmer suspension so you can do those Fast and Furious moves (careful!).
With the base trim (just simply called the base trim), you'll get a 3.0-liter engine that will offer 290 horsepower. You'll get 18-inch wheels, power liftgate, keyless entry, keyless ignition, power fronts seats with heating, memory settings for the driver's seat, power settings for the steering wheel, leather upholstery, power rearview mirrors – and a sunroof, all included in the base price.  That's an impressive list of standard features for any vehicle, and for anyone, all that really should meet the definition of 'luxury'.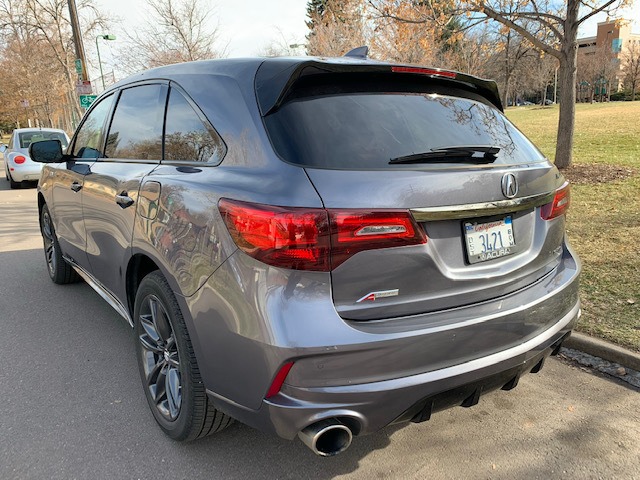 Driving it around town and out and about on the highway was composed. Nothing agitating about it at all – and isn't that the way a drive in a nice hot bathtub should be?
To be honest, nothing has really changed from model year 2019, but that's a good thing. The MDX is a solid winner for Acura, so the fact that they left it unchanged makes sense.
As this COVID pandemic unfolds, I'll keep you posted on what's going on with the automotive industry. I wish I could tell you what was going to happen next in the world.
The truth is that no one know what will happen next.
Not even those in charge….