2019 VW Golf GTI: A sedan, an SUV, a racecar, Oh My!
Gents, if you need a car that does everything in a tight space, is relatively affordable and gives you big thrills like you are still playing with your Hot Wheels from long ago, have we at Bear World got a car for you!
The 2019 Volkswagen Golf – the GTI model, in particular – is your ideal racecar that can be bounced around town and sashayed down the glitter-way of life, all the while fitting into the tightest of parking spaces and still going light on your wallet with fuel economy of 27 mpg city and 32 highway.
Everyone loves the GTI, even the professionals. U.S. News and World Report, based on reviews of 'real' automotive journalists like me (crinkle) from around the universe, ranks this year's GTI as the Number one Compact Car, Hatchback and Small Car for 2019. One of the most outstanding features is its acceleration; you definitely feel it when you hit the gas.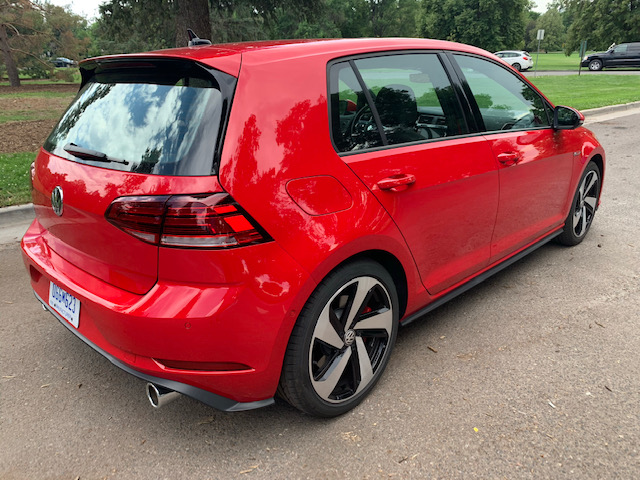 Car and Driver found that this year's GTI can go from 0 to 60 in just 5.7 seconds (yikes!) and can travel a quarter mile in just a quarter minute. I found that little gem courtesy of Alexandria (Virginia) Volkswagen, and that kind of fast and furious minutia is important to many a man. Meh. Suffice to say you can go fast in the 2019 GTI but make sure there are no cops around waiting to fulfill their quota of tickets for the week.
The interior is quite nice, perhaps not upscale as in  Human Rights Campaign A-List upscale, but who wants to be around all that fragility all the time?  Remember, this is a racecar.  And it's a sedan  and  a sport utility vehicle, so it is practical for your everyday life, which you still have to live because, gosh darn it, that inheritance check is still lost in the Royal Mail (sent from which Sudanese prince?). 
Prices start at $27,595, so it's a bit pricier than competitors right out of the gate.  Yet where it pays off immediately is under the hood: standard is a 2.0-liter turbocharged 4-cylinder engine offering 228 horses and 258 pound-feet of torque.  That's quite impressive for a compact car, or a hatchback, or a small car, as USNWR has categorized it.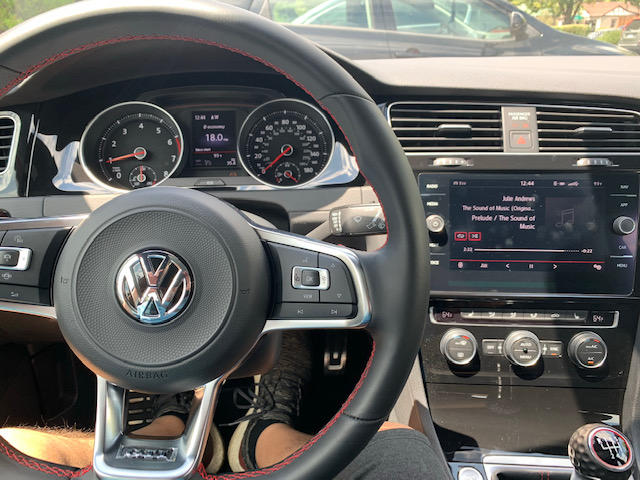 Do you need an engine so powerful?   Hey, did you really need all those Hot Wheels when you were a kid – or as an adult?  Or did you really need all those Barbie accessories, especially since you were sewing her clothes yourself?
You can customize your GTI pretty-much however you like, from the 'Autobahn' trim (a nice one, indeed) to the new limited-edition 'Rabbit' trim, which mirrors the old Volkswagen Rabbit of yore. Standard equipment on all trims includes, among many items, a leather-wrapped steering wheel, 18-inch alloy wheels with all-season tires, heated mirrors, heated front seats, Apple CarPlay and Android Auto. Those are some pretty impressive standard features for a base trim, and as you go up the food chain, you get more creature comforts.
But men, as always, get inside first.   Some of you may not fit comfortably, even when wearing contour clothing. And be sure to take your friends with you.  
No point in getting the Hot Wheels car of your dreams if your buddies will feel all tight and squishy every time you go through the drive thru.
Just think of how the slushies would feel!