2019 Nissan Rogue Sport: The Practical Little Rogue Warrior for the City
This year's Rogue Sport is just as much of a street fighter as last year's was: you have to be small and quick if you plan on throwing punches and getting out of tight situations fast, and the Rogue Sport, a smaller version of the Nissan Rogue, is all that and more.
Starting at $22,340, this Rogue is affordable for most people.  You'll get a 2.0-liter, four-cylinder engine that delivers 141 horsepower and 147 pound-feet of torque. That's pretty standard at this price but it's still pretty good. Mileage comes in at 25 city / 32 highway, and again, that's not too shabby at this price point.
But what really makes the Rogue Sport shines is its cargo room.  With the seats up, you can get almost 23 cubic feet of cargo room.  And when you put the seats down, you can get just a smidge over 61 cubic feet of cargo room, which is quite impressive for subcompact crossover SUV, basically a small car (but apparently we can't say that anymore, because that's not as cool as calling a car 'subcompact' or 'crossover'). Just think of all the pic-a-nic baskets you can cram into that space!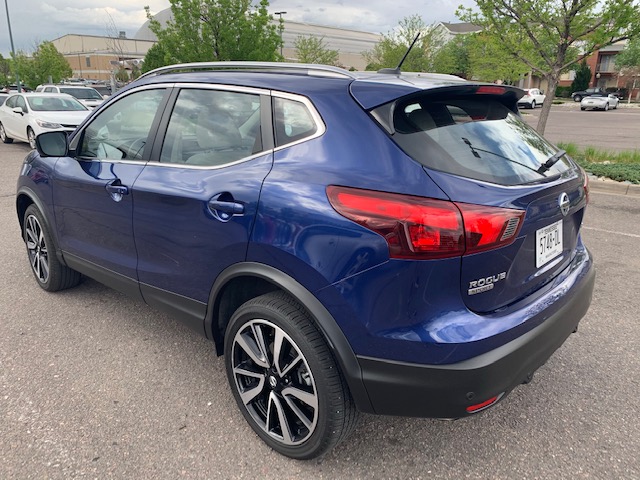 At the base S trim level (S-AWD is one trim level up and its $23,690), you get basically all the basics you've come to expect, but there are some impressive tech features available. One available feature that has garnered a lot praise is the 360-degree camera.  Basically, this camera allows you to see everything, and while you really don't need it (we will assume you are a good driver – always), it is nice to have.  And once you have it and use it, it's hard to imagine your life as a road rogue without it. You remember that teacher who seemed to have eyes in the back of her head? Now you are her – all the time.
Blind-spot monitoring with rear cross-traffic alert, forward collision warning with automatic braking, Apple CarPlay and Android Auto are all standard on all trims. It's rare that you can get those items at the base level, so thumbs up to Nissan for including those at the starting gate.
Admittedly, if you are going up the trim levels, the creature comforts get better and you will in turn enjoy the Rogue Sport more.  I tested the SL trim, and that one starts at $28,060. Throw on a few options like sliding power moonroof and the price goes up, but, well, hey, I enjoyed it.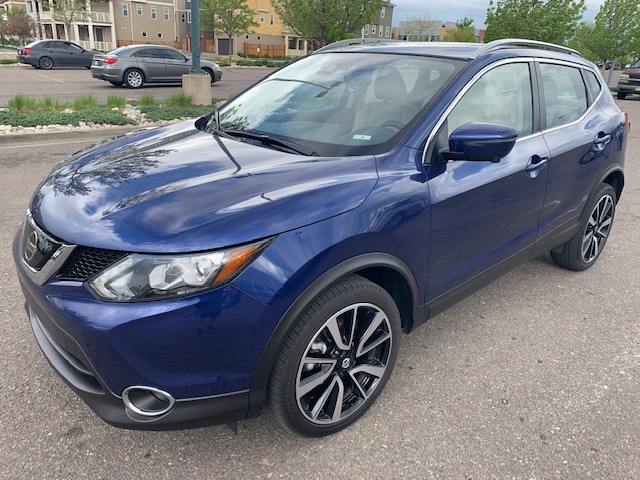 Still, a word of caution for us men of size: the Rogue Sport can be a challenge if you are indeed a man with a 'presence'.  The advert materials for the Rogue Sport promise that it is a good car for four adults, but they forget to mention that those adults need to be of 'average' size.  I always recommend that you first get in and move around – a lot. Squirm, if you will.  Make sure you see how compact you are going to feel in a subcompact car. There is a reason why men like us tend to buy big trucks and big SUVs: because we fit into them better.
And yet, one of the big pluses to the Nissan Rogue Sport is that you really can park it anywhere. Tight fit?  No problem. Got yourself into a jam?  The Rogue Sport can get you in and out with ease.
If only the rest of a bear's life were that easy…