2019 Honda Passport: Your Tonka Truck has finally, magically come to life
The Honda Pilot  is a great little SUV, but it's not really built for bears.  Finally, there is this year's Honda Passport, and this one is big enough for all of us to get in and go.
It's still considered a midsized SUV, but it sits bigger and taller and rides a lot like a full-sized SUV, so there is plenty of room to get all your friends and their 'stuff' inside. One of the downsides that Edmunds.com found with this year's Passport is that the "driver's seat might be positioned a little too high for some people." Well, that works just fine for us, right, boys?
My trusted go-to site for car rankings is U.S. News and World Report, and they found (based on professional car reviews from around the worldwide web) the 2019 Honda Passport to be Number 1 in Midsized SUVs, SUVs with Two Rows and Crossover SUVs. That's incredibly impressive when you can take a triple crown like that from an unbiased new source.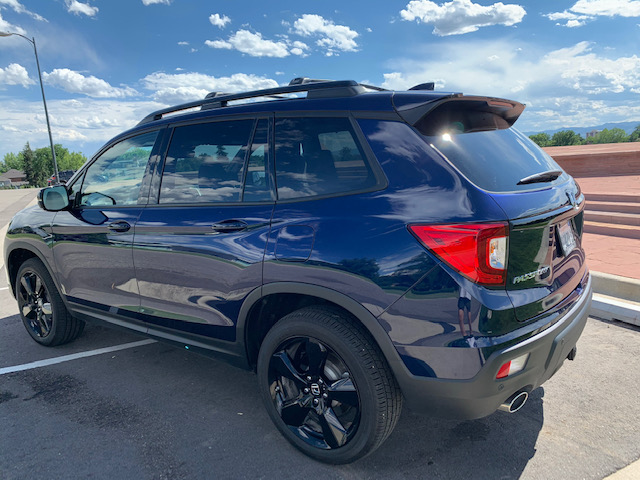 I will say, I have to agree with all the praise the Passport is getting. If I were a petite (can't imagine, really), I might have a very different opinion, but as a man who really has cleared a buffet and cleared a room with the after-affects, this year's Passport is just what the doctor ordered for men like us. There is plenty room, plenty of prowess, plenty of largess, but nothing so cumbersome that it can't be navigated throughout the streets of Boystown anywhere.
Prices start at $31,990 US. Mileage is 20 city / 25 highway. Depending on trim, you can tow anywhere from 3,500 to 5,000 pounds. Because Honda did not try to stuff a third row of seats in the Passport, there is plenty of room for just two rows of seats and thus there is plenty of room for five of your largest friends. I mean that, because I did try to pack 'em in and I did have success.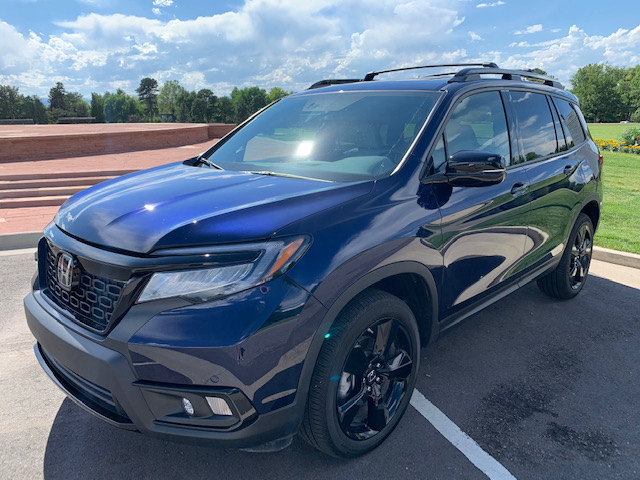 The Passport rides high and mighty, so it's important to keep that in mind when you are out and about. Driving maneuvers you can pull in a smaller car cannot and should not be pulled in this baby behemoth. Because its starting weight is two tons and goes up from there depending on trim, you need to think of this as a truck, so as always, caution is advised. Hey, the bigger the man, the bigger the toys, thus the bigger the playground, right?
I loved driving it around town. I tested the AWD Elite trim, which is, yes, the top-tier trim and that one comes in at $43,680. This Elite trim had everything: leather, moonroof, power buttons, all that snazz. I would say that Honda really likes me but, yeah, well, they know I write for men who really like big vehicles and big toys…. It was a really nice drive and I had a really nice time.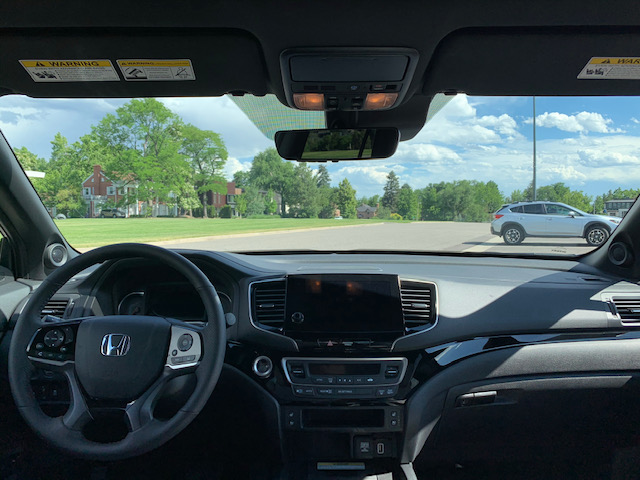 Men, I would love to say we have evolved from our childhood Tonka trucks and Hot Wheels and now we are making practical life decisions that are making our lives so much better….
So if you get a 2019 Honda Passport, whether or not you can justify it, you will really enjoy it!