10 Really Cool Bear DJs That We Like A Lot
Let's face it — a night at the club would be nothing without a banging DJ. Ok well, there needs to be really good drinks too… And some hot Bears. But, having a good DJ at an awesome Bear event really puts the icing on the cake.
Good tunes are essential to creating a good Bear party! So, here are some of our favorite Bear DJs!
Alex Ferbeyre
Linktree: linktr.ee/alexferbeyre
---
Beargazer
Soundcloud: soundcloud.com/djbeargazer/
---
Chris Stutz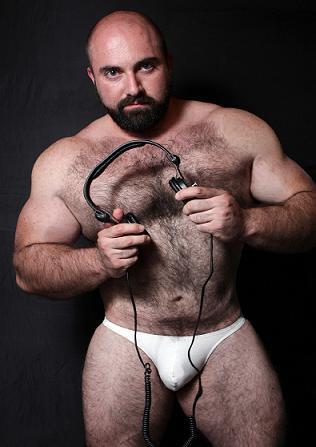 Instagram: @djchrisstuzn
Facebook: facebook.com/Chris-stutz-373162862749127
Soundcloud: https://soundcloud.com/dj-chris-stutz
---
Erik Lopez
https://www.instagram.com/p/Bx-bIchI2Oc/?utm_source=ig_web_copy_link
Soundcloud: soundcloud.com/eriklopezdj
---
Killa Chris
Soundcloud: soundcloud.com/djkillaxchris
---
Kristian Nairn
Mixcloud: mixcloud.com/KristianNairn/spektrum-031/
---
DJ Kyd (Angel Raigoza)
Facebook: facebook.com/danilio.raigoza
Soundcloud: soundcloud.com/angel_raigoza
---
Mateo Segade
Instagram: @djmateosegade
Soundcloud: soundcloud.com/user-451194530
---
Serge Bear
Taplink: taplink.cc/djsergebear
---
Ted Bishop
Mixcloud: www.mixcloud.com/DJTedBishop/