10 Bears We'd Love to Hug for National Hug a Bear Day!
National Hug a Bear Day is today, November 7!  The day was designed to raise awareness about the advantages of hugging. We all need hugs. Hugging makes us feel warm, comforted, and, most importantly, loved. Who better to snuggle next to for that hug than a hot bear-y man? The team at Mr Man is celebrating beary hot celebs in various states of undress with their latest top ten.  Did they miss any?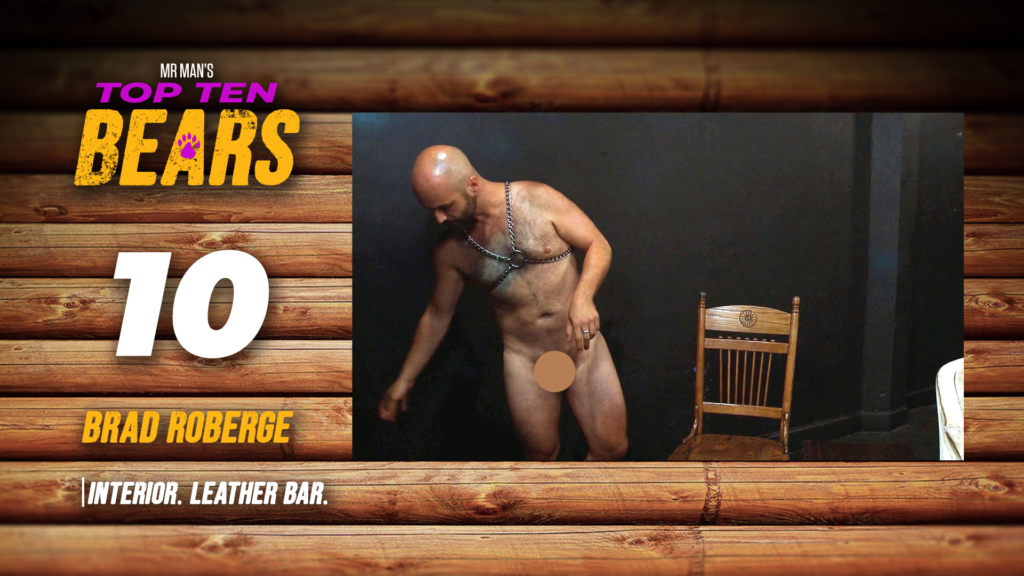 10. Brad Roberge in Interior. Leather Bar.
For the controversial companion piece to 1980's Cruising, Interior. Leather Bar., James Franco, needed to bring in the big guns. Thankfully, Brad Roberge fits the bill, and goes the extra mile by revealing his big gun.
9. Jack Black in The D Train
Many fans of funnyman Jack Black have overlooked this shockingly gay scene.  After intensely making out with dreamboat James Marsden, Black is flipped over and taken from behind in one of cinema's most surprising gay scenes. Bears can be bottoms, you know.
8. Christopher Meloni in Pose

Christopher Meloni became famous in the pioneering queer HBO drama Oz. So, it makes sense that he contributed mightily to another pioneering queer television series, Pose. Meloni is every bit trans star Dominique Jackson's dream bear in their intimate bedroom scenes. The queen deserves nothing less.
7. Nick Offerman in Somebody Up There Likes Me
 
Years after Parks and Recreation, Nick Offerman leaned into his bearhood with his much-praised gay role opposite Murray Bartlett in The Last of Us but it was his skinny-dipping scene in Somebody Up There Likes Me that really drew our attention.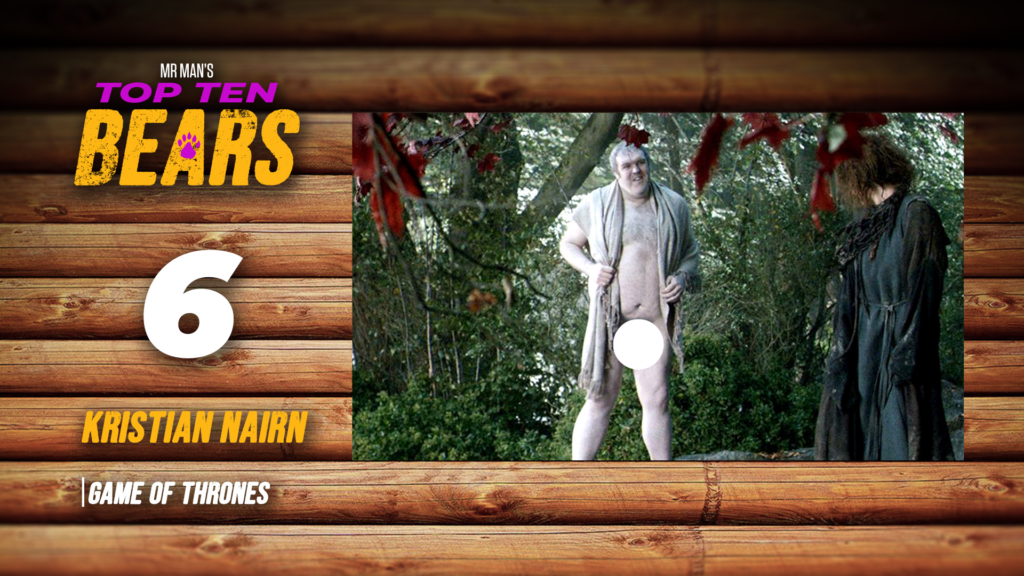 6. Kristian Nairn in Game of Thrones
At an imposing 6' 10" tall, Kristian Nairn ismost famous for portraying Hodor in Game of Thrones. However, there's nothing to be frightened of with Nairn, as this is a friendly bear. 
5. Guillermo Díaz in Scandal Season 6 Ep. 7

The openly gay actor Guillermo Díaz started out his career as a tight twink, but grew into his full potential by the time he starred in Scandal. Check out Díaz's sexy, thick beard and enticing hairy chest as he chills on the shag carpet after sex.
4. David Harbour in Stranger Things
The gruff but loveable David Harbour played the ultimate bear, Santa Claus, in Violent Night.. We especially love his shirtless scenes in Stranger Things, where he plays the town bear, Chief Jim Hopper. 
3. Winston Duke in Black Panther: Wakanda Forever
Winston Duke lent his beefy frame to the massively successful Marvel sequel, showing off his gargantuan pecs and arms. Forget panthers, today is about bears. 
2. Daniel Franzese in Looking
Who knew that Damian from Mean Girls would grow up to be such a yummy bear? Over a decade after Mean Girls was released in 2004, this pioneering gay actor and activist flaunted every inch of his body in the seminal gay series Looking. Oh, we were looking… still are.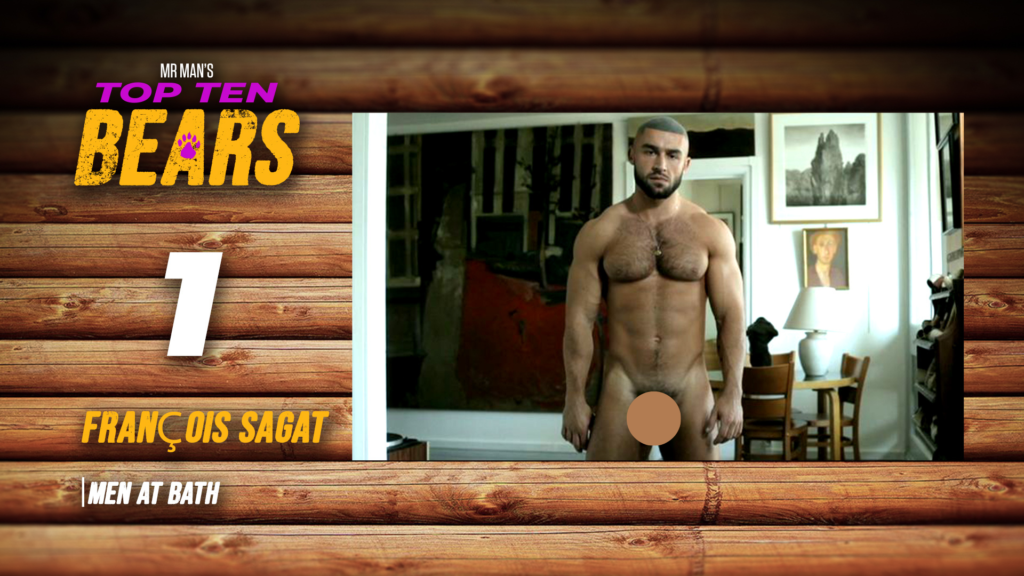 1. François Sagat in Man At Bath
The porn star beefcake went mainstream with his 2010 indie film, Man At Bath, where he showcased his rippling muscles and world-famous appendage. We can't tell if we want to poke this bear, or the other way around.
Check out the full article and clips of the bears in the buff over at Mr Man.