Nakia sets release date for new EP and single including multiple remixes
Austin-based musician and passionate music advocate Nakia conveys a timeless message with his new single "Unstoppable," which he transformed into a five-song EP with a Stripped version, Kind version, acoustic version and a crazy hot disco remix and extended remix by multi-platinum GRAMMY award-winning DJ and producer Dave Audé.
"Unstoppable" was co-written with Andra Liemandt, founder and CEO of The Kindness Campaign (TKC), a nonprofit that creates and provides accessible emotional health curriculum and programs to children and adults in homes and classrooms. Nakia will donate 100% of his Bandcamp sales from the Kind version to The Kindness Campaign. Each version of "Unstoppable" will be available to download on all streaming platforms, YouTube and OnlyFans, on Sept. 23, 2022 in both audio and visual variations.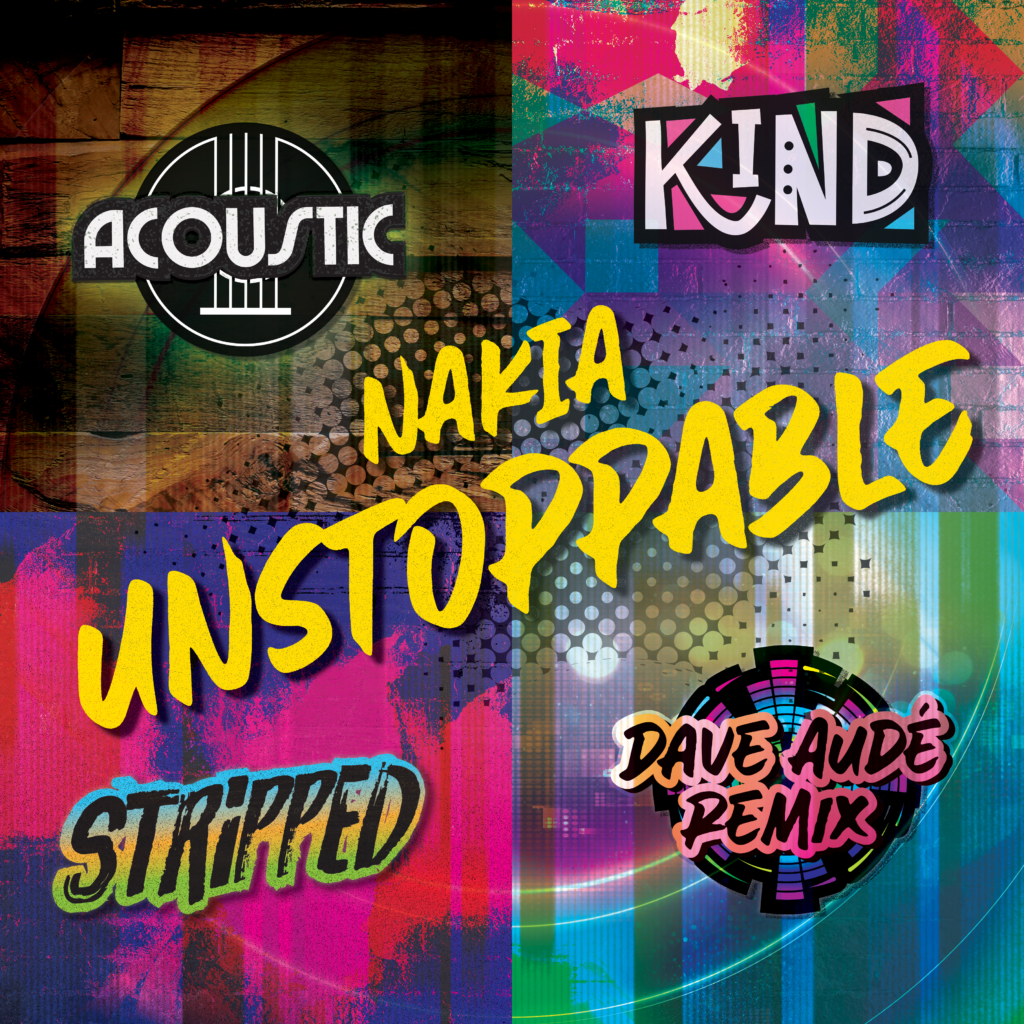 "With Andra Liemandt being one of the writers, it was a no-brainer that 100% of my profits from the Kind version of the song sold via Nakia.Bandcamp.com go to The Kindness Campaign," said Nakia. "It was at a Kind Music songwriting workshop that she led that this song was born."
After Gavin Jasper mixed the song, Nakia realized they could transform it into something other than a ballad. Gavin and Andra agreed so Nakia sent the song to the phenomenal GRAMMY Award-winning DJ and producer Dave Audé, who has remixed artists such Lady Gaga, Ariana Grande, and Beyoncé.
"Within five minutes, he wrote back saying he loved the vocal and was down to remix it," said Nakia. "I'll never forget the feelings of pride and joy and shock I had the first time I heard the Extended Remix. Dave really gave the song a night out on the town and I'm so here for it. And I think other folks will be too."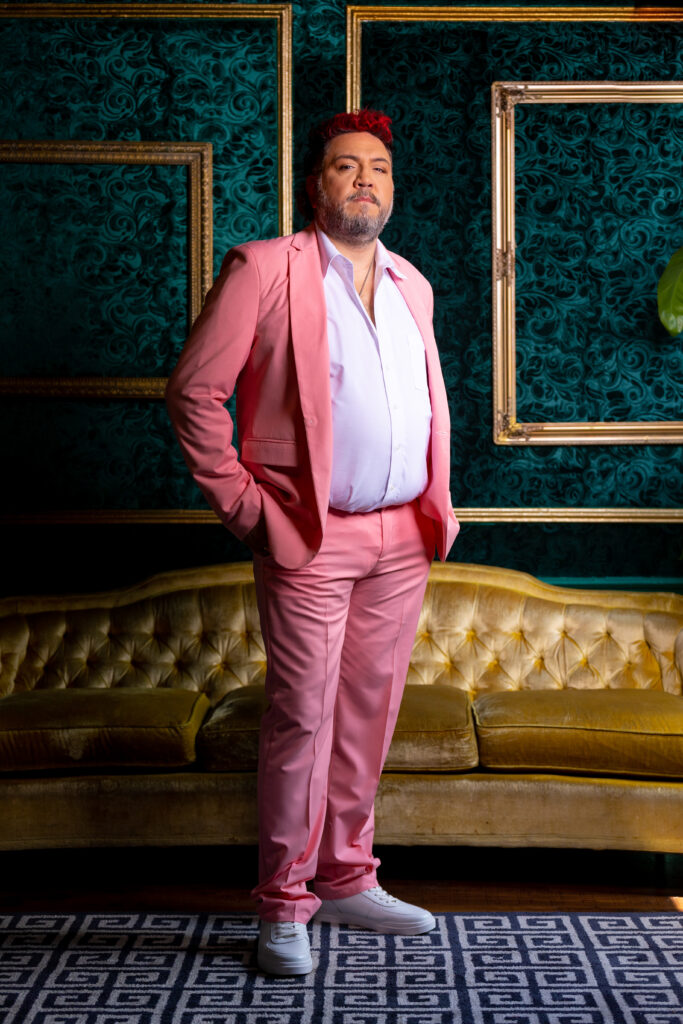 Videos for all five of the versions will be released on Sept. 23 as well. "MVS Visuals in Sweden created the Dave Audé Remix lyric video and gave it an incredible look, and AK Studio in Pakistan created the trippy Extended Remix video," said Nakia. "In March 2020 we were ready to film the Kind version video when the pandemic shut everything down. That was when Gavin sprung into action and came up with a great video concept where everyone could film their parts remotely while also paying tribute to folks working on the front lines of COVID and wildfires."
For the Stripped version of the video, Nakia reunited with the incomparable Catalin Stelian to create very stark and colorful images that feature Nakia nude. The uncensored version of the video and BTS will appear on Nakia's newly launched OnlyFans.
"Part of my own journey of self-acceptance began by seeing other artists like Lizzo and Dorian Wood celebrating their bodies," said Nakia. "I am a big believer in body positivity and feel comfortable with my body even if others might not be."
The acoustic version of the video was shot at the Saxon Pub with Nakia's friend, local videographer, Gary Feist where the vibe is very "after hours," casual, and laid back. "I had been doing a lot of soul searching when I co-wrote this song and by the time I was nearing the end of the session, I was feeling renewed and mentally recharged," said Nakia. "There's so much power in music. I love seeing and hearing this song in these different versions and I hope other folks do too."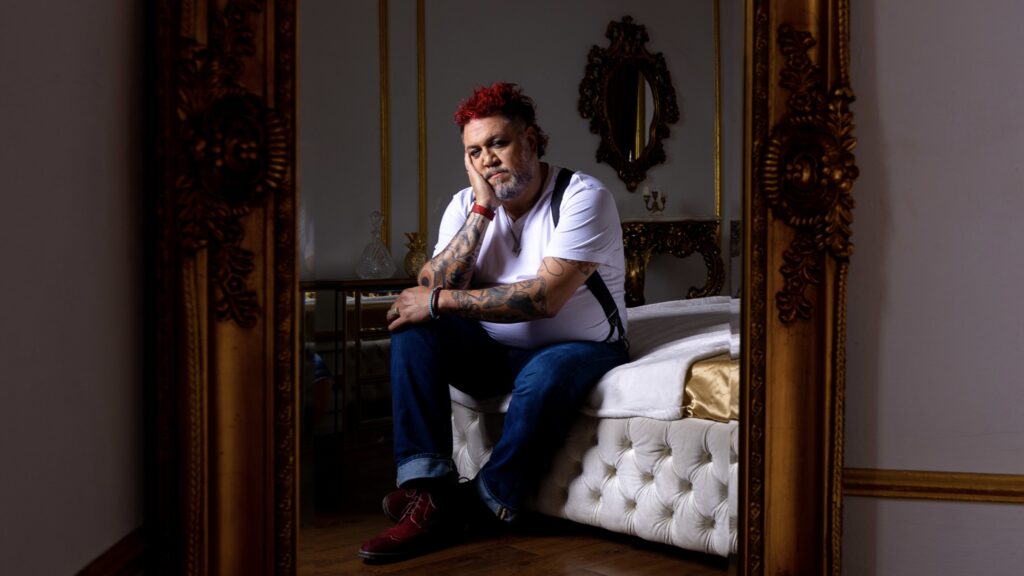 ABOUT NAKIA
On season one of NBC's "The Voice," Nakia quickly became a fan favorite, using his big grizzly voice to transform pop songs into his own unique style. While producers focused on his relationship with his husband and his struggle to make ends meet as a blues singer, what they didn't show you on TV was just how much Nakia accomplished on his own prior to the show.
Long before Nakia was a semifinalist on CeeLo Green's team, he was a beloved member of the Austin music community, fronting bands, performing solo, and working with some of music's biggest names. After the whirlwind of reality television, Nakia toured, wrote songs, and released new music, including his critically acclaimed love letter to the blues, "Blues Grifter."
Nakia had recently reconnected with his love of acting and had just completed his first workshop as a student of Broadway legend Betty Buckley when COVID shuttered everything. With all his shows with a brand new band canceled, Nakia helped create emergency relief funding for musicians and music venues in Austin. In late 2020, Matthew McConaughey named Nakia one of four "Local Legends" in recognition of his advocacy work. Nakia recently began composing music for film and TV, and during the pandemic, he recorded and released a 15-song musical film called Dueling Pianos, co-written with Joshua R. Pangborn.
The pair are currently working on two new musical shows and a feature film. Nakia has been an active member of the Austin music community for over 17 years and is an outspoken advocate for organizations such as HAAM and The SIMS Foundation. He has also served as the Chair of the Austin Music Commission and is a current Board Governor for the Texas Chapter of the Recording Academy. Nakia is a two-time Black Fret artist grant recipient and currently lives in Austin, Texas, with his husband Robert and their Bouvier des Flandres, Baker. For more information on Nakia, visit nakia.net.