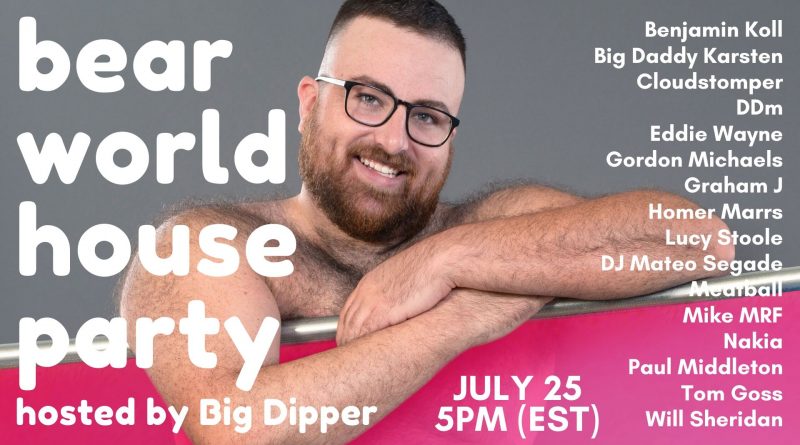 The Bear World House Party took place on Saturday, July 25th and was hosted by Big Dipper. It featured 16 amazing bear artists from around the world coming together to entertain and raise money for charity.
Like those viewers who watched live, we're asking people to donate $10 – this will be split in half, with 50% being shared evenly amongst the performers, and 50% being donated to two amazing charities:
Colours Youth Network  in the UK which supports young Black and people of colour who are lesbian, gay, bisexual, trans, queer, intersex to explore and celebrate who they are through meaningful connections to other young people and a team of experienced youth workers.
For the Gworls  is a US based fund that puts money directly in the hands of black trans folks who need money for healthcare, travel, gender affirming surgeries, rent and other life expenses.
DONATE NOW: PayPal.me/BearWorldMagazine