2024 Hyundai Santa Cruz: ½ Truck, ½ SUV, Still Lotsa Fun!
The 2024 Hyundai Santa Cruz is a nice combination of truck, SUV, car, sugar, spice, everything big and burly while compact…. You'll get a kick outta this one!
But get inside first, please. This car will be fine for you and your BFF and your little dog too, but when you want to get your Bear Throuple in back, well, it will get more than a little precious. So know that upfront.
The Santa Cruz harkens back to the Subaru Baja of yore (model years 2003-2006 US). It too was a half car, half truck and sold rather well at first but that vehicle did have some issues.
The Santa Cruz, three model years in, is still doing quite well as an all-around vehicle for those who need a little bit of everything in a car.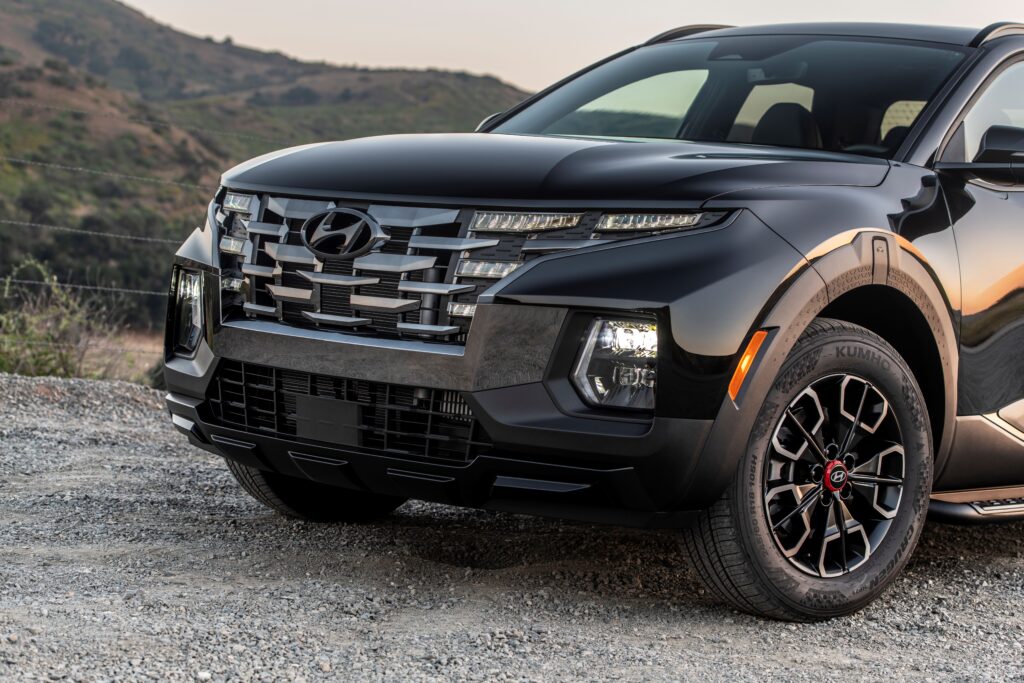 I first wrote about the Santa Cruz when it was brand new and hot off the presses for the 2022 model year. People either loved it or hated it, but it was fun being approached by people who wanted to know more about the car.
U.S News and World Report likes the 2024 Santa Cruz in so many ways, giving it a thumbs-up for its "car-like ride, impressive fuel economy [average mpg 22] and a friendly comfortable interior loaded with modern technology."
Yet reviewers overall don't know what to make of the Santa Cruz. It's considered a Compact Pickup Truck by many, and is often compared to the likes of the Honda Ridgeline and the Chevy Colorado. Honestly, the Ridgeline and the Colorado are nothing like the Santa Cruz, car-wise or geographically. The Santa Cruz is in a league all its own IMHO.
Starting at $26,650 US, the base SE trim gets you the basics. I tested the top-tier XRT (seen here), a new trim for 2024 and probably the best one to get if you are considering buying – and if you have $40K lying around.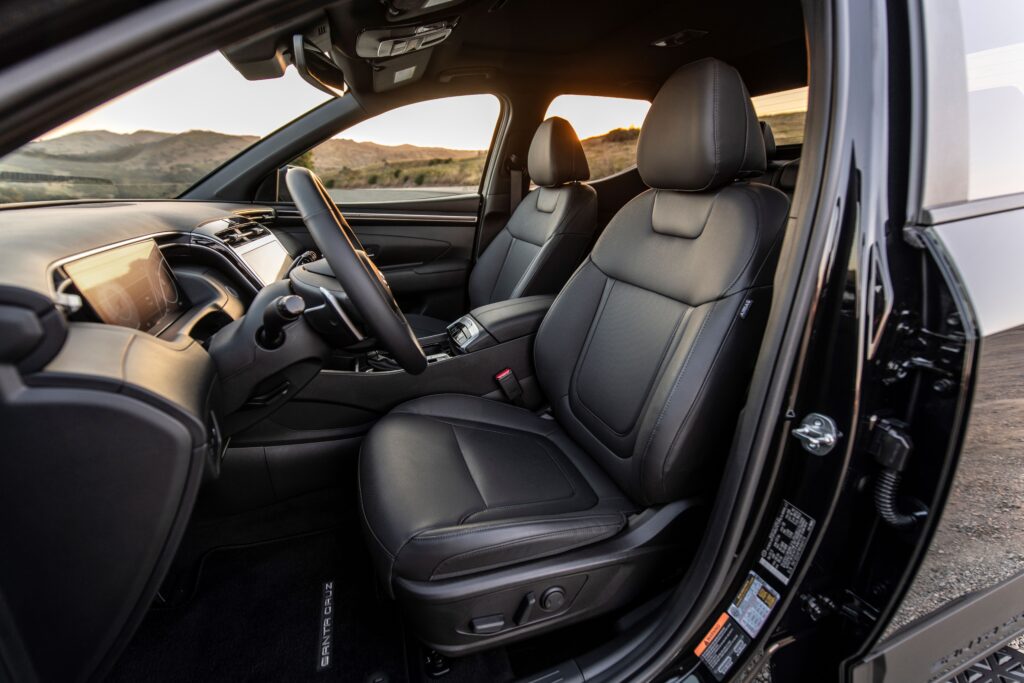 But with the XRT, you get everything: Turbo, All-Wheel Drive, leather-wrapped steering wheel and shift-knob, locking cargo bed, synthetic (breathable) leather upholstery, wider fenders, digital key capabilities, adaptive cruise control … and dark exterior elements that really set the tone for Halloween all year long.
So you know, there are still some insurance companies that will not write new policies for Hyundais and Kias because of past anti-theft design flaws. This does not appear to be the case with the 2023 and 2024 model years. Nonetheless, before you buy, make sure you have secured insurance for your vehicle – and that you can afford it.
The last thing you need is the have your 2024 Hyundai Santa Cruz all decorated and pretty for the Pride Parade and then have the Mayor's Pride float crash into you because his party lost control.
It happens more often than we realize.